Returning Back to Work – Have you ever returned back to work after a three day weekend, vacation, sick leave, or even a stay at home order? If you're like most people, you probably find it bitter sweet.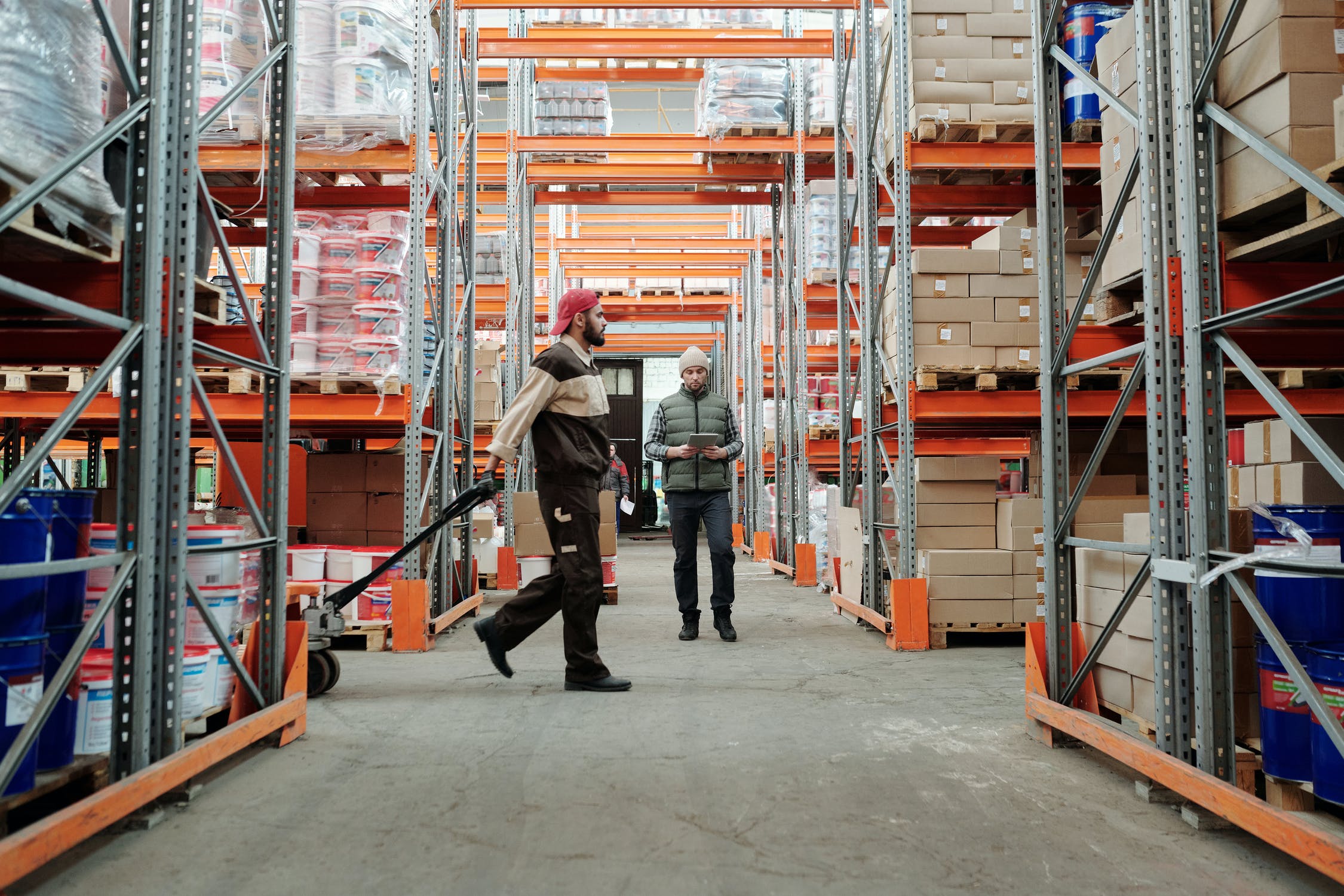 Pros: You can see your work family while clocking in hours and subsequently bringing home a paycheck.
Cons: You may not like the job, the people,  your boss, the lousy pay, and/or just wish you could sleep in a bit longer.
Either way, we want to help you ease back into work mode. Particularly, given the pandemic, you may feel a little mixed about coming back. If that's the case, even if it's not, we'd like to start off by sharing some important news.
We discussed this in another blog, but it's important to reiterate. The Covid-19 pandemic has resulted in an increase in online shopping, e-commerce, warehousing, and logistics. In fact, although other industries may be experiencing a drop in business due to the pandemic, experts are predicting jobs within the supply chain, such as forklift operators and logisticians, will grow (i.e. by 5% over the coming years).
Additionally, post pandemic, we will see a significant need for massive skill acquiring and retraining. We are witnessing history and a turn in our economy. Therefore, it's more important than ever to invest in personal development and skill building. Learn more in our previous blog.
As such, being a new year – this is your year to better yourself! This is your time to earn your forklift certification! This is your opportunity, to call American Forklift Training Centers, INC. at (323) 620-7000.
See what one of out students had to say:
"I usually do not write reviews on places but I had to review American Forklift Training because the training so GREAT! I was tired of general warehouse labor so I decided to take my skill-set to the next level. As I searched for institutes to train at American forklift training stuck out like a diamond. You see, the only reason I attended was because of the reviews from the students that I saw here. I was so glad there wasn't any hidden fees or any run around, Jay made learning how to operate a forklift so easy and simple and fun! Yeah, fun! Within two days I was working with full confidence on how to operate a forklift, and a lot better pay, might I add. before the job would allow me to operate forklift I have to take a test for them also, I got one question wrong and the tester was like he's never seen anybody passed a forklift test with such high percentage! And when I will get stuck at a certain operation of the forklift at my job or confused I just remembered the simple techniques Jay taught me and I was back rolling! I literally went from a general warehouse worker with no skill to a person who can go anywhere in the United States of America and secure employment with no problem. Forklift is in very high demand! As I work in the morning my telephone is constantly ringing off the hook, with agencies looking for people with forklift skills because they REALLY send your information to 120 agencies so you can almost be guaranteed employment. (Awesome right!) So if you're looking to get training and forklift operations, American forklift training is the way to go!"
-Po Richee
Therefore…
TIP 1: Better Your Self! Don't be afraid to transform your life to align better with changing times.
Tip 2: Relax & De-Stress! In between today's added fears, isolations, and confusion – stress and anxiety are understandably high. As such, before you jump back into work mode, take time to de-stress – not only for yourself, but also for the others who depend on you and your work efforts. If you're facing difficulties, talk it out with a loved one, friend, or even a therapist. Or, try emptying your mind by writing everything down on a piece of paper. Additionally, focus on your mind, body, and soul. For instance, consider adding in more exercise, eating healthier, and even increasing your sleep – as all have been proven to help with stress and anxiety.
Tip 3: Create goals and a game plan for success. Before you return back to work, find out if your job is aligned with your ultimate goal. Find out if it's helping improve your life. If not, then it's time for a change. We can't tell you the number of times we've met new students stuck in dead end jobs at pay caps – working in toxic work environments – too scared or lost in how they can get out. However, as stories like Christian's from our last blog displayed, obtaining your forklift certification can quickly transform your life for the better.
Returning to work can be a challenge, but hopefully, these tips can motivate you to enter a little easier and strategically. To learn more about forklift certification, please contact us today (323) 620-7000.