Forklift Test – Points to Know to Pass – Becoming a forklift operator can be one of the best decisions you make professionally, as it's not only a profession in high demand, but it can be lucrative and with great opportunities. The first step, however, is to obtain proper forklift training to pass your forklift test and earn your forklift certification.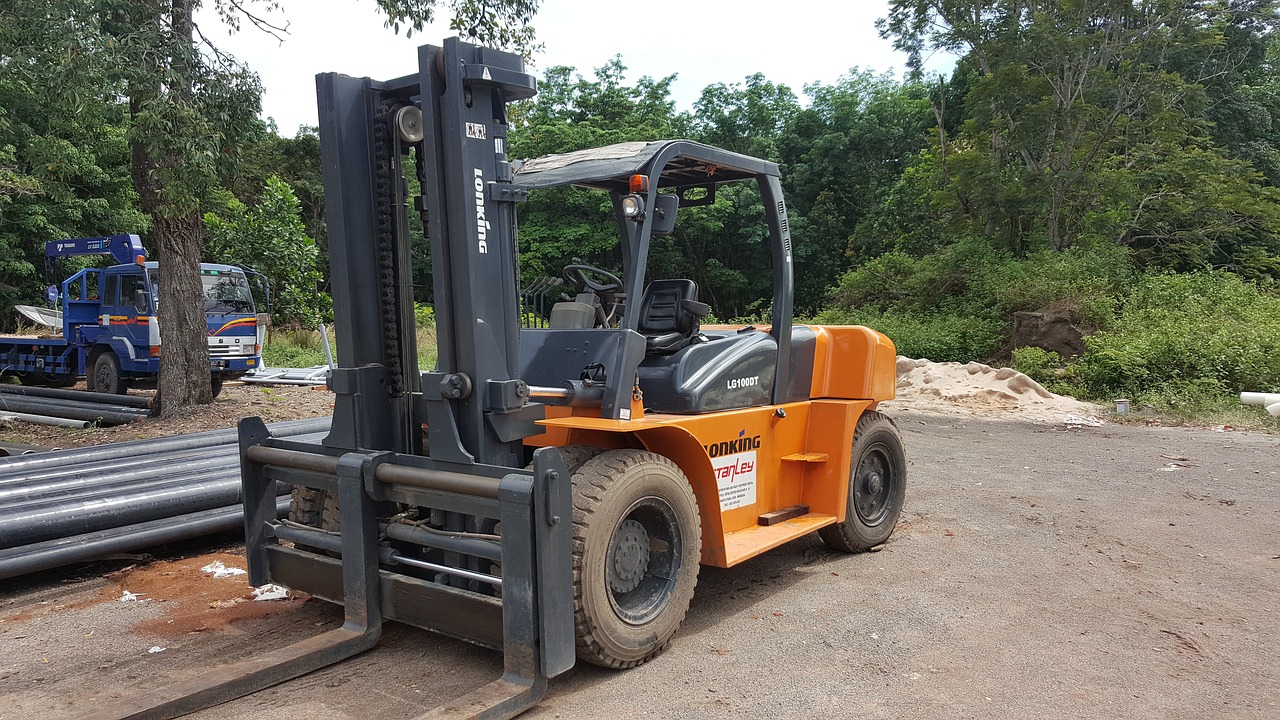 At American Forklift Training Centers, INC., our goal isn't only to hand you a forklift certification for the sake of it, rather, it's to properly train you and give you the tools and resources to confidently and properly operate a forklift and subsequently grow in your career.
Accordingly, in preparation of your forklift test, we'd like to share with you some of the more general points to consider. That said, please keep in mind that the below is solely a few points. To properly and fully prepare for your forklift test, you must undergo forklift training.
With no further adieu:
Per OSHA, inspect your forklift before every shift to make sure all is in safe, working order. Your supervisor should provide you with an OSHA checklist to complete and the proper forms to utilize when reporting. A few warning signs to keep a look out for, suggesting your forklift may need to be taken out of service until repaired are: leaks, abnormal exhaust fumes, and brakes feeling spongy.
Upon entering a forklift, fasten your safety belt or appropriate restraint to reduce injuries in the event that the forklift overturns. Then, upon exiting, park your forklift in a safe area without traffic, lower the forks, place the truck in neutral, set the parking brake, turn off the engine, and finally unfasten your seat belt or safety restrain to exit.
Maintain awareness of your forklift, others, and surroundings at all times to prevent accidents. When operating a forklift, check your mirrors often and use your horn generously. Analyze what / who is around. Notify pedestrians of your presence. When approaching intersections, corners, blind spots, driveways, entrances, exits, or backing up – slow down and sound your horn. Don't be afraid to be loud and proud in observation of safety.
When operating your forklift, always look in the direction of travel. Similarly, when forward visibility is obstructed or blocked, drive in reverse.
When picking up a load, place the heavier end close to the mast and the weight balanced side to side.
If traveling with a load, only raise the forks slightly. Then, tilt the forks back to place the load in the most stable position, keeping the load to the uphill side of all slopes.
DO NOT overload forks, as that can cause your back wheels to lift – creating the risk of injury for yourself, others, the equipment, and products. Therefore, always check the data plate to know your forklift's limit of capacity.
Not all loads are created equal. Wider and longer loads are less stable. Therefore, slow down and increase your awareness when carrying such loads.
Whether your forklift is loaded or not, you can tip over on ramps and sloped surfaces. As such, in the event you find your forklift tipping over, don't try to jump out. Rather, grip the steering wheel, plant your feet, brace yourself, and lean away from the direction the forklift is tipping.
Do not operate a forklift until you're properly forklift trained and have earned your forklift certification – thus pick up the phone and contact us today. (323) 620-7000