"I literally went from a general warehouse worker with no skill to a person who can go anywhere in the United States of America and secure employment with no problem. (Forklift is in very high demand!)"
~ Christopher Atkinson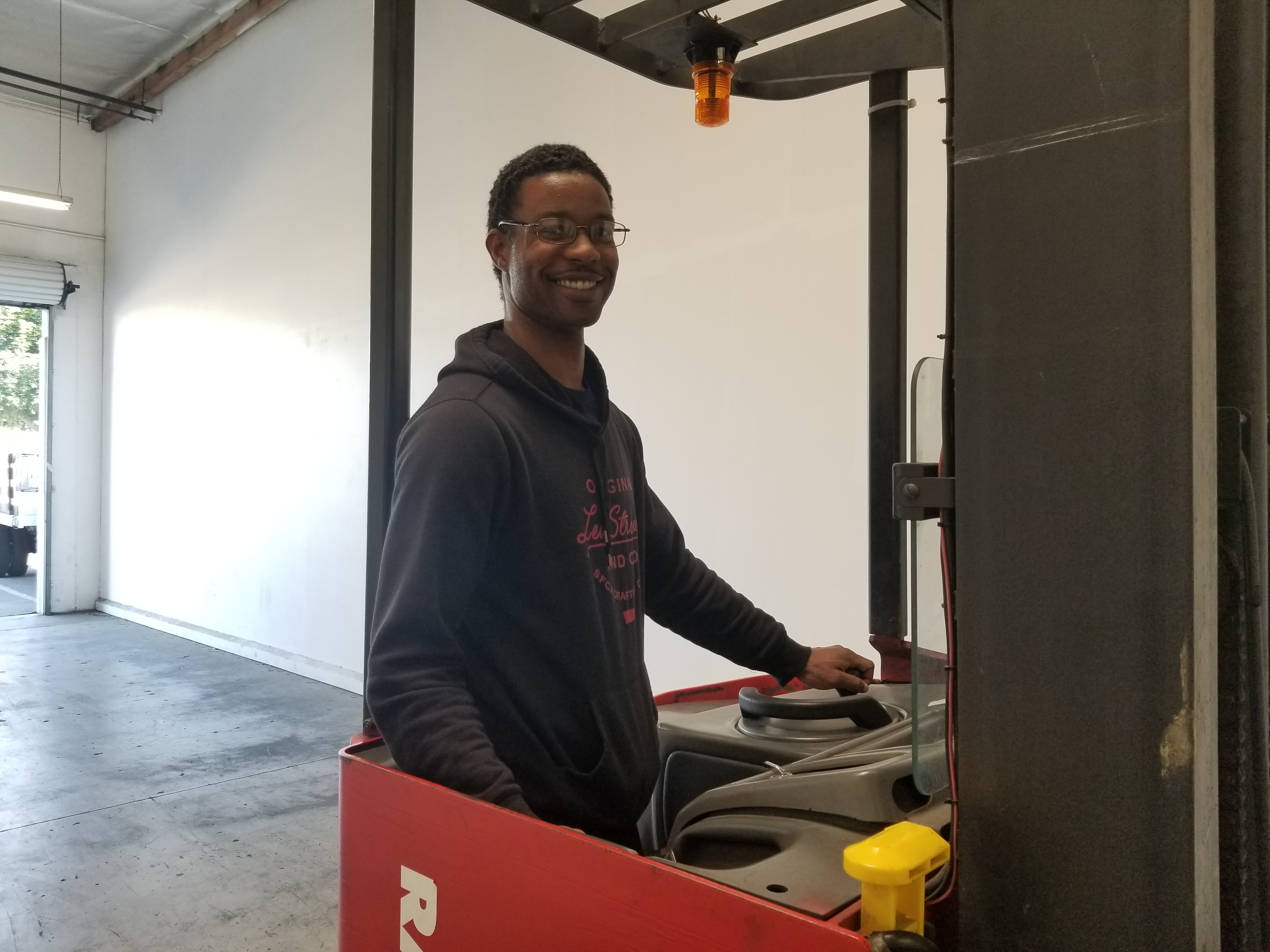 This is the story of Christopher Atkinson. Christopher was "tired of general warehouse labor" and decided to take his skill set to the next level. Although new to forklift operations, he knew the forklift industry is thriving and forklift operators are in high demand.
Prior to coming to American Forklift Training Centers, INC., Christopher had a position in mind, however, the employer would not allow him to operate a forklift until he was certified.
Accordingly, like most folks seeking to enter the industry and obtain their forklift certification, Christopher began searching online to uncover what it would take to become a certified forklift operator. As he started searching forklift schools, he states, "American forklift training stuck out like a diamond. You see, the only reason I attended was because of the reviews from the students that I saw here on Yelp."
(Thank you guys for all the reviews.)
Christopher called our forklift training center and signed up for our Sit Down forklift certification. As we explained initially and he shared in his review, he "was so glad there wasn't any hidden fees or any run around."
On training day, Christopher met with our instructor, Jay. With Christopher and all of our students, our goal is to not only teach students how to safely, properly, and confidently operate a forklift, but we want to make training enjoyable. Happily, we didn't disappoint.
As Christopher described, "Jay made learning how to operate a forklift so easy and simple and fun! (Yeah, fun!)."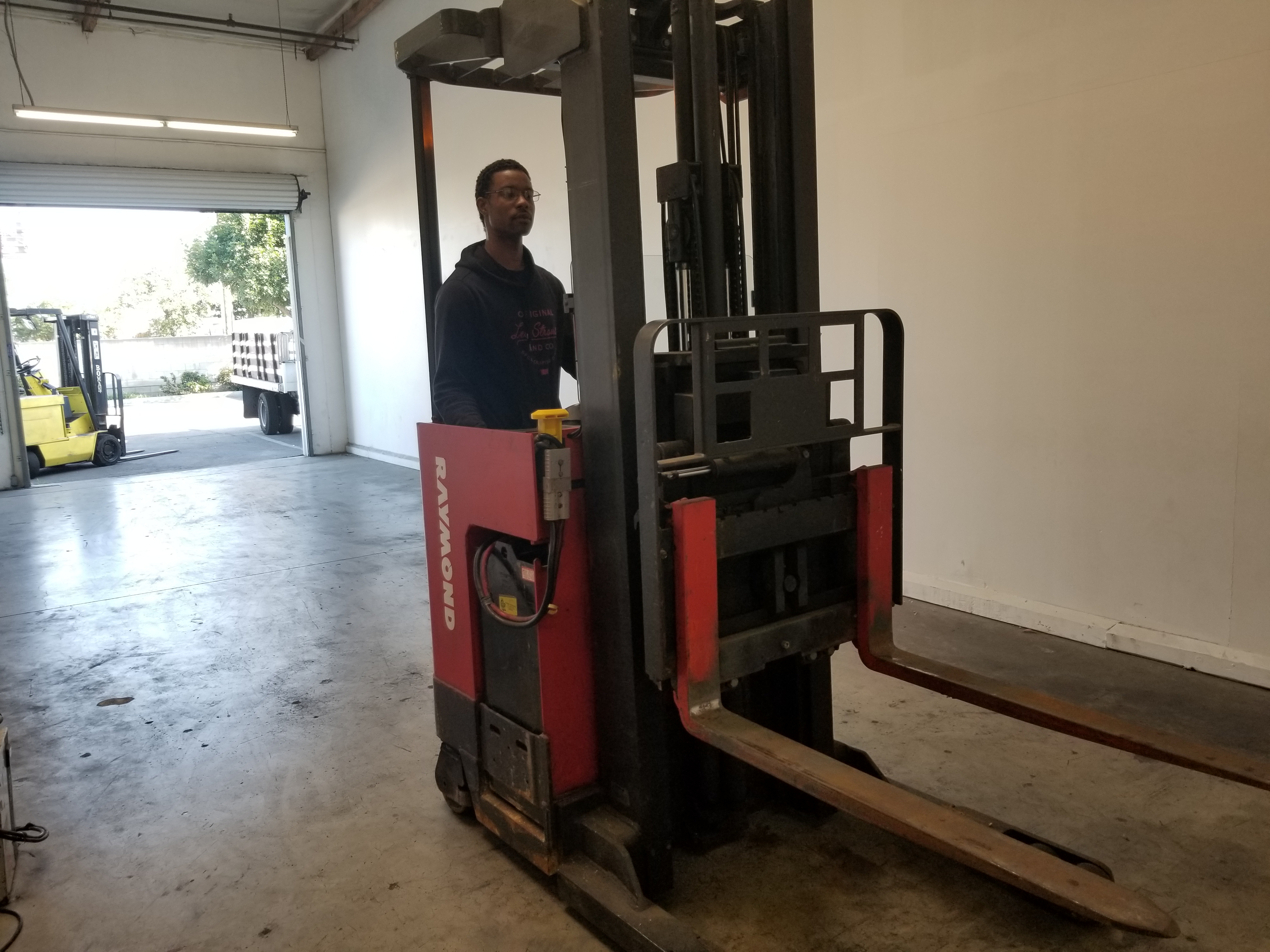 To this day, when Christopher finds himself stuck on a certain forklift operation, he applies one of the simple techniques taught in our forklift training program. As mentioned, our goal is offer our students the resources and tools to operate forklifts confidently.
But you know what's even better to hear? We were able to help Christopher on his career journey. In fact, "Within two days [he] was working with full confidence on how to operate a forklift, ( and a lot better pay, might [he] add)."
Afterwards, the opportunities did not stop. Given that we've partnered up with hundreds of So Cal agencies and we send our students' information to companies and agencies hiring in their sought area, graduates will quickly notice many opportunities knocking on their door.
"As I work in the morning my telephone is constantly ringing off the hook, with agencies looking for people with forklift skills because they REALLY send your information to 120 agencies so you can almost be guaranteed employment. (Awesome right!)"
Moreover, with the abundance of job offers Christopher quickly received, he realized he was on the path to quite a lucrative and eventually a six figure profession. Therefore, to be more marketable and qualified, Christopher came back and obtained his forklift certification for the Stand Up and Stand Up Reach Forklifts.
"If you're looking to get training and forklift operations, American forklift training is the way to go!"
~Christopher
We trained and certified Christopher in forklift operations, landing him many opportunities, and we can help you too. To learn more, please contact us. (323) 620-7000