Los Angeles Job Assistance Program – As you've probably read in our previous blogs, at American Forklift Training Centers, INC. we are greatly committed to helping our students and the community. We have designed our forklift certification program to be more than just a school that issues forklift certifications. We also focus on helping our students acquire the confidence they need to operate a forklift safely and properly, the self-assurance to believe in their skills and the value they can provide their employers, as well as the resources necessary to find a job.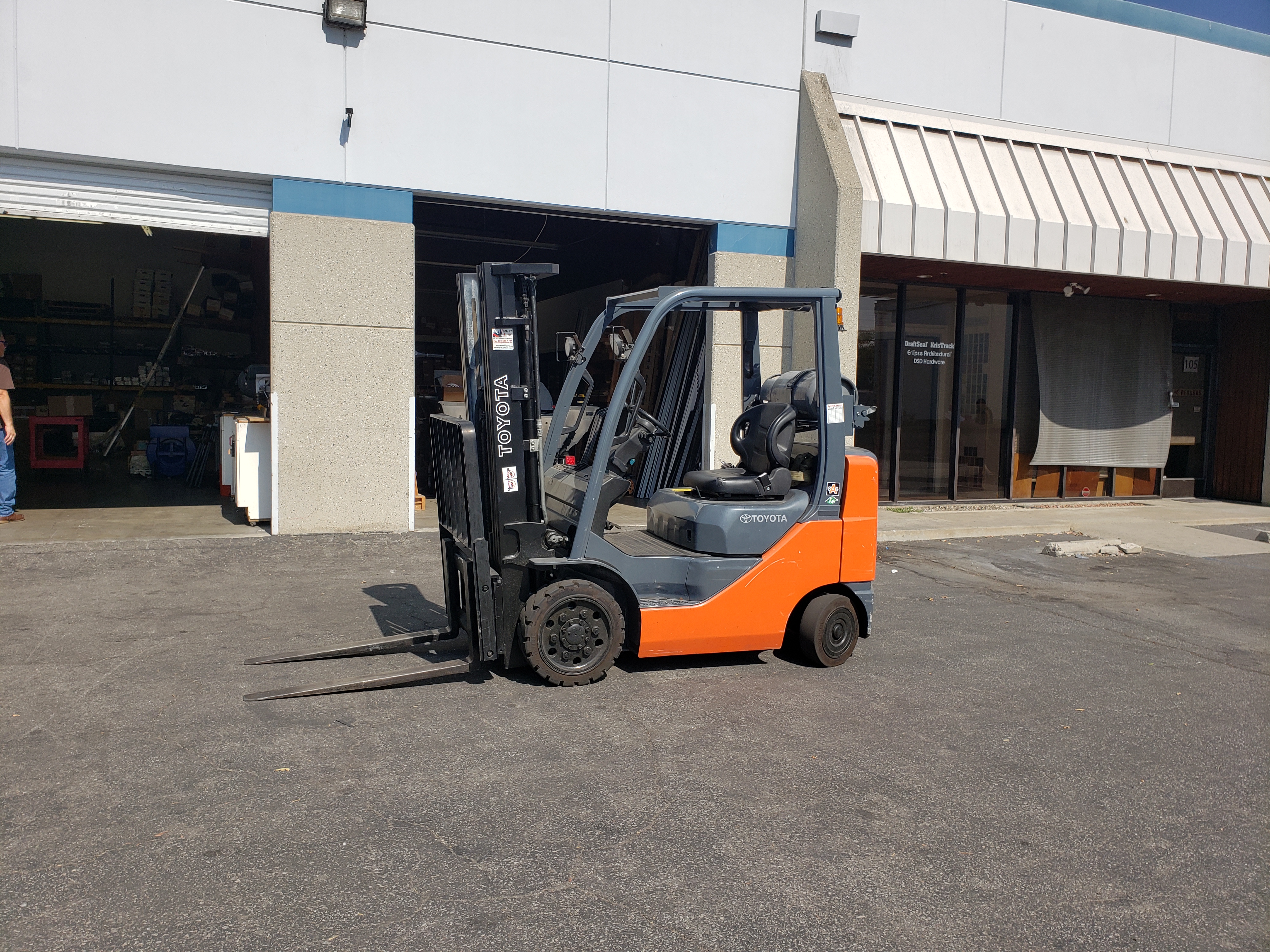 We love hearing back from our students and witnessing the success they achieve after graduating from our our Commerce Forklift School and taking advantage of the job assistance program we provide graduates. One student which comes to mind is that of Ricardo.
Ricardo had been struggling to find work and with the holidays coming up, he decided it was time for a change. He took a leap and enrolled in our forklift certification program.
A week later, he brought a friend in to enroll in our forklift training and certification program as well. Ricardo explained how his life had started to take a turn for the better.
Since he acquired his forklift certification from American Forklift Training Centers, INC.'s Commerce office, he has been waking up with more purpose. He now knows he has a skill that is sought after by companies and he has the ability to be a value to himself, family, and future employer.
But what really caught our eye was that when we met with Ricardo that morning when he brought his friend in to enroll, he explained that since we offered him job assistance, his phone has been ringing off the hook with opportunities. Ricardo was so appreciative.
We explained to him and his friend, that as we promised him before he enrolled, at American Forklift Training Centers, INC., we are very committed to building our students' and our community's success.
He then went on to saying that he greatly appreciates that and he honestly hasn't experienced any job assistance program like ours before. He had gone through temp agencies, filled out job application after job application, walked up and down the neighborhood dropping off his resume to employers, but he hasn't seen the type of success that he is now seeing.
We told him that's because we did the leg work for him and all our graduates. We had partnered up with hundreds of So Cal agencies and have built a relationship where we send our graduates' information to the agencies hiring in their desired area.
He then replied with how our method is so magical because not only has his phone been ringing off the hook with opportunities, but from 9AM to 11AM that morning – he has had 13 NEW JOB OFFERS!!!
THIRTEEN NEW JOB OFFERS IN A SINGLE MORNING!!!
We were delighted to hear that and we told him that was how our forklift certification's job assistance program is designed – to get the phone ringing!
It honestly warms our heart to know that we had a hand in changing Ricardo's life. In just one week, Ricardo transformed from a caterpillar struggling to find work and having the confidence to take his life to the next level…to a handsome butterfly with wings to take on the world.
If you're ready to transform your life as well, contact our Commerce office today! (323) 620-7000