Online Forklift Training: Commerce, CA –If you're considering obtaining your forklift certification, you may have come across hands-on forklift training (as offered by American Forklift Training Centers, INC) and online forklift training. The question you may, or should be asking is, whether online forklift training is OSHA compliant? And simply stated, regardless of whether you're a non-experienced forklift operator, or highly skilled, obtaining only online forklift training, does not result in an OSHA compliant, forklift certification.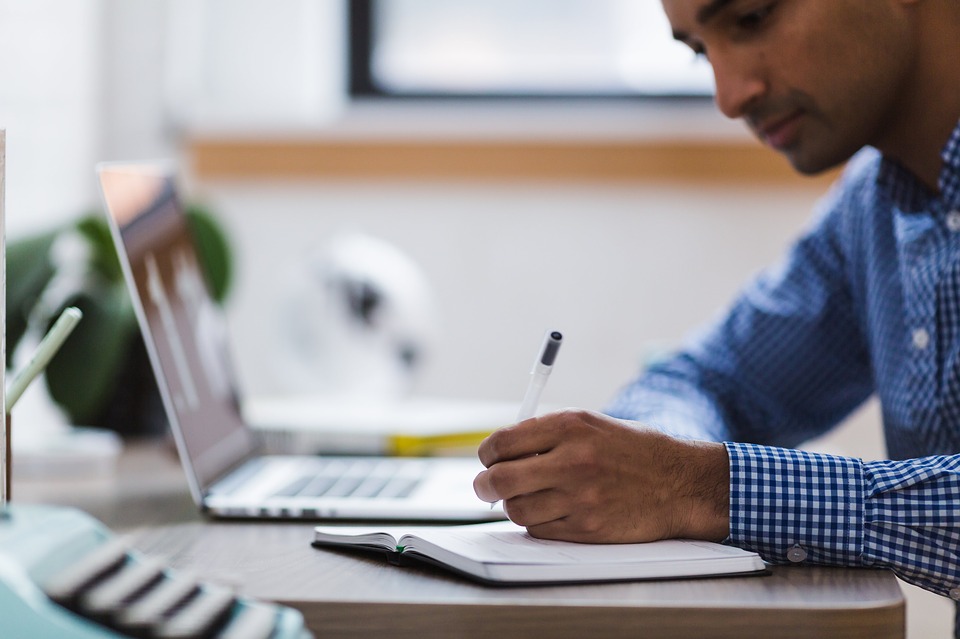 Although online forklift training may offer the convenience of taking a forklift class at home, it doesn't offer you the opportunity to actually get behind the wheel and apply the necessary skills to operate such a 9,000lb machine.
It's as if you're taught how to drive a car by reading a manual and watching videos. Do you think that with a video and some reading materials you'll be equipped with the skills to drive a car? Or better yet, will you have the mental strength and required reaction time to handle the unexpected? What would you do if someone cuts you off? They slam on their brakes? The street is wet? You need to switch lanes, during rush hour? Or the feeling of how much gas and brakes you need to apply to drive and stop smoothly? We're hoping you're seeing the importance of getting behind-the-wheel training to learn to drive a car.
Let's not forget to mention that a car weighs only 1/3 of what a forklift weighs. Therefore, wouldn't it make sense to actually get behind the wheel when learning to operate a forklift, as opposed to just receiving online forklift training? Without hands-on forklift training, you wouldn't have the proper feel for how to operate these machines in narrow aisles, with and without loads, stabilizing, etc…
And do you know who agrees with us? OSHA!
Per OSHA 1910.178(l)(2)(ii) and Cal/OSHA §3668(b)(3),
"Training shall consist of a combination of formal instruction (e.g., lecture, discussion, interactive computer learning, video tape, written material), practical training (demonstrations performed by the trainer and practical exercises performed by the trainee), and evaluation of the operator's performance in the workplace."
Accordingly, to receive proper, OSHA compliant forklift training, you must receive hands-on forklift training!
Regardless of whether you've never stepped on a forklift or you're a highly experienced forklift operator, to have a valid, OSHA compliant forklift certification, you MUST BE EVALUATED ON A PHYSICAL FORKLIFT PER CAL OSHA AND OSHA NATIONALLY.
And guess who else agrees? Many of the actual online forklift training schools. In fact, if you read their fine print, you should note that it'll usually direct students to one of two things:
Either to take an additional class that provides the necessary hands-on forklift training, or to have the current or future employer provide the hands-on forklift training, testing, verifying, and certifying signature.
In other words, if you're looking for a forklift job, you'll have to still let your potential employer know that while you have completed online forklift training, you are not yet forklift certified. You will need them to provide the hands-on, practical experience and you're still in necessity of being evaluated or trained by a trainer who will have to sign the certificate for it to even be valid.
If you brought that up to your hiring manager, how do you think you'll compare with the other candidates who are already forklift certified?
Time after time, we've met folks who invested in our competitor's online forklift training programs and placed under the impression that they were forklift certified upon completion of the online forklift training. Later to find out, however, they also required a trainer to physically train and/or evaluate their performance and sign off on their certificate. Subsequently, these folks then come to us to finish the other part of obtaining a valid forklift certificate.
We don't know about you, but personally, we'd want to obtain our forklift certification in an all –inclusive program that also provides the necessary hands-on forklift training, as we want to be properly trained for our, other's, and the product's/equipment's safety.
If you're looking to obtain hands-on forklift training and forklift certification, OR if you're an employer seeking an affordable, OSHA compliant program, that will quickly train your staff onsite on how to safely and properly operate a forklift, contact us today!
(323) 620-7000