Forklift School – When it comes to preparing and training for a career, it's crucial to obtain the highest quality education possible. However, selecting a forklift school and subsequently taking a class can be stressful. If you've never operated a heavy forklift, it can be nerve-wrecking and overwhelming. There's lots of questions you may be asking.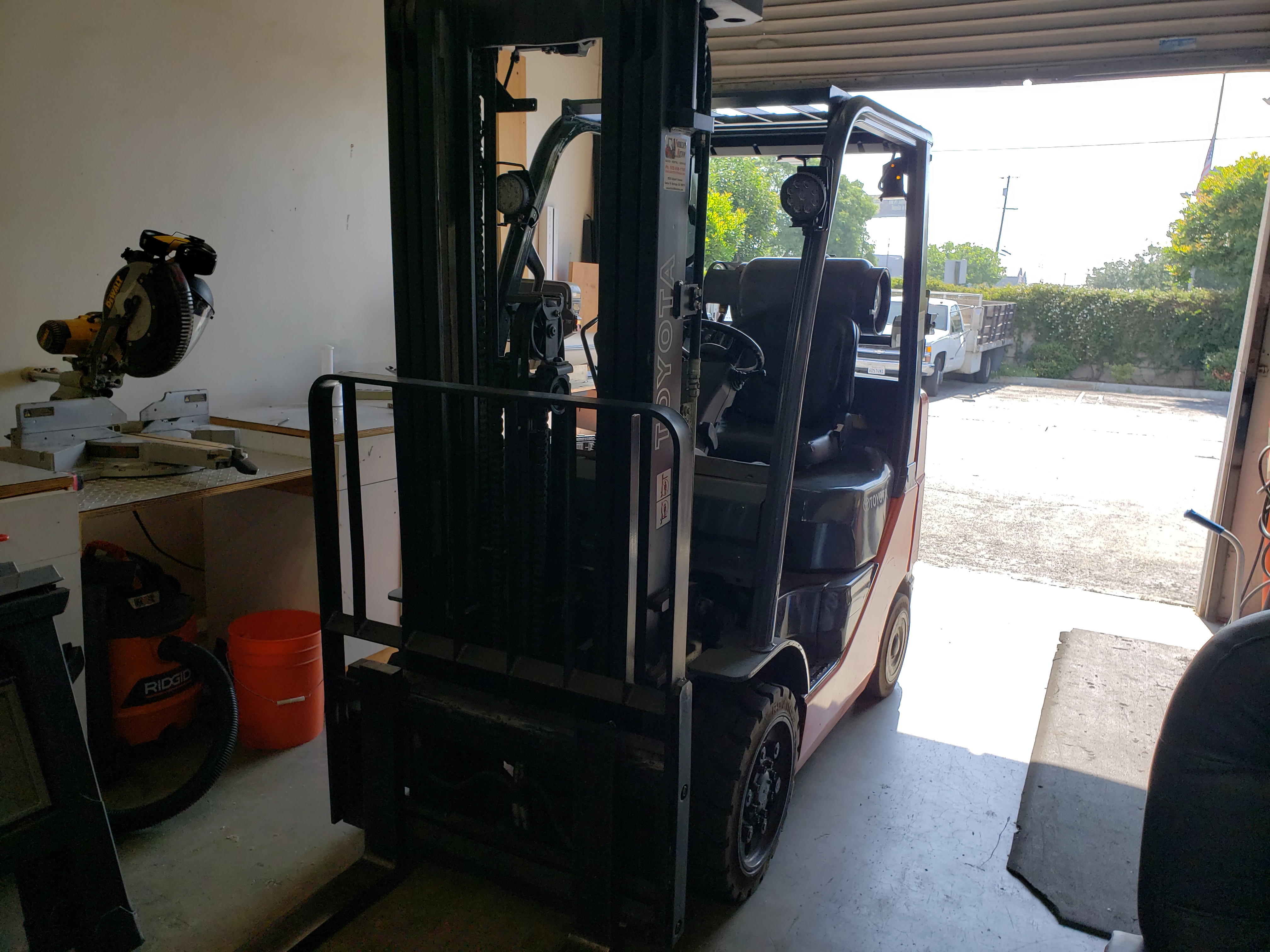 What forklift school should you enroll in? How are you going to learn to operate the equipment properly? How are you going to know what lever is what, given all the different forklifts and models in existence? And more importantly, how are you going to make sure that you, the machine, and products are not injured?
Well, when it comes to forklift schools, there are many options. Therefore, we recommend that you choose a school that is right for you. Only you can decide if a school meets your expectations, learning style, and objectives. However, if you're looking for a forklift school that is more than online training, has you get behind the wheel and experience how to operate a forklift hands-on, instructing you step-by-step – at your requested speed, and its instructors focus on offering you a fun, friendly, and encouraging environment to master your new skill, then you should consider contacting American Forklift Training Centers, INC.
American Forklift Training Centers, INC. strives on making sure each student graduates with the confidence and game plan required to properly and safely operate a forklift, as well as succeed in this industry.
Here, we believe training should consist more than watching OSHA compliant forklift training videos.
You have to actually apply what you're learning to master it. You have to feel the motions of operating the forklift. You have to obtain hands-on experience on how to safely inspect your machine, properly mount and dismount, control the various levers, maneuver, load, secure, lift and lower, utilize the forklifts, remain accident-free, and more. You have to understand that different forklift models have different features, therefore you should know how to be comfortable with each type's operations.
You ALSO have to make mistakes behind the wheel! You learn from mistakes. You become better because of the lessons learned from your errors. SO…don't be afraid to make mistakes at American Forklift Training Centers, INC., as there's no better and safer place to learn from – as you can then avoid making the same mistake while on the clock.
As you can hopefully see, at American Forklift Training Centers, INC., we take this concept of offering quality training seriously! We want each and every one of our students to graduate knowing how to confidently operate a forklift – properly and safely. Given that we have put our name out and partnered up with hundreds of Southern California agencies, including working with Los Angeles County, we want employers to rest assure that our graduates know how to operate forklifts, while avoiding damaging equipment, products, and keeping productivity in mind.
In short, Southern California has a variety of forklift schools with a variety of training options. We won't talk down on any of them, as they generally all have their positive features. However, if you're seeking a forklift school with hands-on, step-by-step training, with patient instructors encouraging you to overcome your fears, then please consider contacting us today! (323) 620-7000