Forklift Operator Opportunities – It seems like just the other day when we were ringing in the new year, but can you believe it's already Fall 2019? It's crazy how time goes by so fast.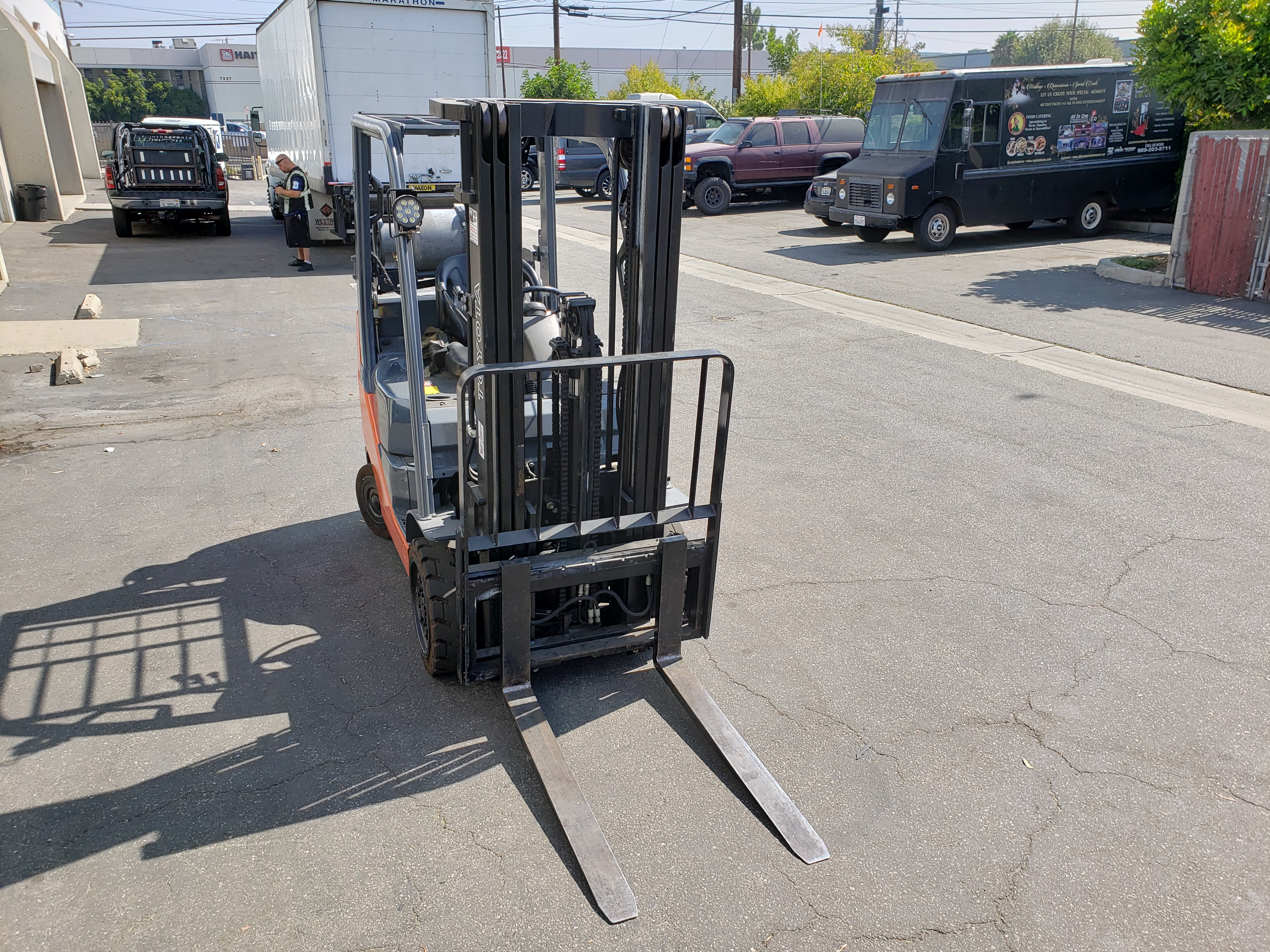 This got us thinking, well more like a reminder…given how fast life goes by, it's important to acknowledge that the time to do anything is – NOW! If you want to make a positive change in your life, today is the day!
"One day you will wake up and there won't be any more time to do the things you've always wanted to do." – Paulo Coelho
At American Forklift Training Centers, INC., located in Commerce and other Southern California locations, we pride ourselves in being more than your everyday, average forklift certification school. We strive to be a part of your journey to take your life to the next level. We want to help you leverage all the forklift operator opportunities in existence.
So we ask you, have you created a vision for your life? Do you have a clear purpose? Do you know what drives you? What desires do you have for your career? Finances? Lifestyle? Well-being? Relationships? Personal growth???
Here, we value self & family! We value giving each individual the permission to identify and gain clarity on their visions, then take action to achieve such visions, and subsequently work on creating the best version of themselves – as when you create the best version of YOU, YOU will have the strength and stamina to give your loved ones [and the world] the best of you.
Too often, we meet forklift students coming from the stress of not making enough financially to support themselves and/or their family. We meet students who are from other industries, stuck in dead end jobs, and need a change. We meet students experiencing some struggles momentarily, and we sense that most likely this is creating great stress on those around them as well.
BUT, it's also invigorating and reviving to know that by walking in through our doors, they have just made the first step in revamping their lives for themselves and their loved ones, as their are many forklift operator opportunities.
For instance, as you've seen in our other blogs, obtaining your forklift certification is just the first step in entering into a field that can escalate your career into a six-figure income! There's always something comforting in knowing you've stepped onto a path with such growth!
We also know that we don't just leave our students hanging by handing them a forklift certification and throwing them into the world hunting for work.
Perhaps this is one reason we were recognized by Los Angeles County for our contribution to [their] Supplemental Certified Forklift Training Program."
Again, that's one reason we've partnered up with hundreds of So Cal agencies – so upon receiving your forklift certification or renewing with us, we can send your information to the companies and agencies hiring in your sought area!
We want to help you land a forklift job, earn more money, work closer to home to improve on that work life balance, and/or just be a part of helping you create the best version of yourself!
It doesn't matter where you come from or who you are…what matters is that you take the steps to create a better version of you, so you can be a better person for others. Go after your dreams, as we know life goes by too quickly to live on autopilot and/or not fully live.
Similarly, let go of the past. Are you afraid of learning a new skill? Changing industries? Or whatever it may be…are you not moving forward due to reliving a fear or stress from the past? If so, stop robbing yourself of the peace and opportunities available ahead. If it's nonexistent now, then it's only in your head. Let go & start new. Perhaps you may need to simplify your life and/or de-clutter your mind and surroundings – so you can start with a clean slate to allow yourself to grow! And don't forget, give gratitude to what you do have (as we give gratitude to you for reading our blog this much so far). Value your happiness and manifest your desires for growth.
Let us help you! To learn how obtaining your forklift certification can change your life for the better, contact our forklift school today! (323) 620-7000