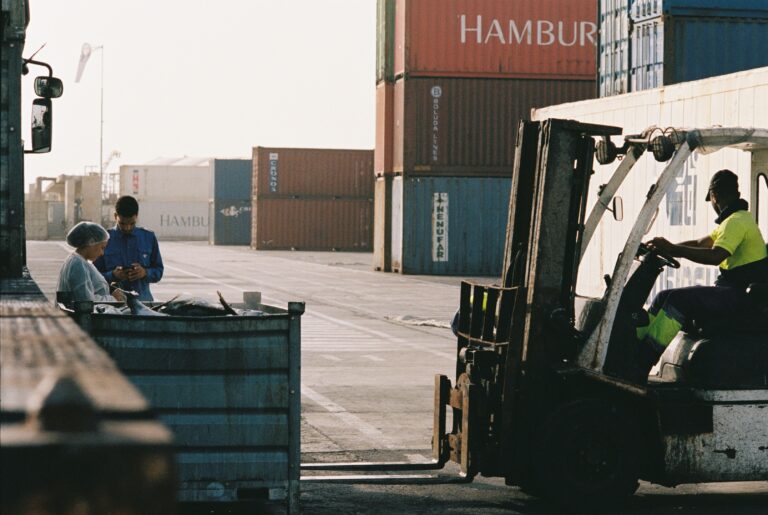 When Mark started working at the warehouse, he was making $16 per hour, which was just enough to get by.  He worked long hours, often doing heavy lifting that left him exhausted at the end of the day.  One day, a colleague who had recently completed forklift training and certification at our school, told him about our job assistance program and how he had been offered a job at a higher pay rate.
Mark was skeptical at first, but he decided to take a chance and enroll in our forklift training and certification program.  He was pleasantly surprised by the quality of instruction he received and how quickly he was able to learn the necessary skills.  Since we have partnered with 200+ So Cal hiring agencies, as part of our job assistance program, we also helped get Mark's info out to the companies and agencies hiring in his area.
Shortly after, Mark received a job offer at a nearby warehouse for $28 per hour.  He was thrilled with the opportunity and immediately accepted the job.  On his first day of work, he could hardly believe how different it was from his old job.  He was working in a safe and professional environment, and he had the opportunity to use his newly acquired forklift skills to move heavy loads with ease.
As weeks went by, Mark felt more confident and fulfilled than ever before.  He was earning a nice wage, had benefits and job security, and felt like he was making a real contribution to the company.  He knew that none of this would have been possible without the forklift training and certification he received from American Forklift Training Centers, INC.
If you're also looking for a career that offers stability, job security, and good pay, then forklift operation may be the perfect choice for you.  Forklifts are essential pieces of equipment in a variety of industries, from warehousing and manufacturing to construction and logistics.  As such, there is always a demand for skilled and certified forklift operators.
At our forklift training and certification school, we offer a comprehensive program that will prepare you for success in the field.  Our program covers everything from the basics of forklift operation to advanced techniques and safety procedures.  We use a combination of classroom instruction and hands-on training to ensure that you have the skills and knowledge you need to excel in your career.
With the training and knowledge you will receive, you too will have the confidence and skills to operate a forklift safely and efficiently — becoming an asset for your company and having the peace of mind knowing that you are equipped to handle any situation that arises on the job.
Mark's success story is not unique.  Many of our students have gone on to secure high-paying jobs in various industries.  If you're tired of working long hours for low pay, it's time to make a change. 
At our forklift training and certification school, we pride ourselves on providing the highest quality education and training for our students.  Our instructors are experienced and knowledgeable in the field, and our program is designed to prepare you for success in the industry.
Enroll in our forklift training and certification program today and take the first step towards a rewarding and fulfilling career. Our job assistance program will help you find the right job for your skills and interests, just like we did for Mark. Don't wait, Contact Us Today and start your journey to success!