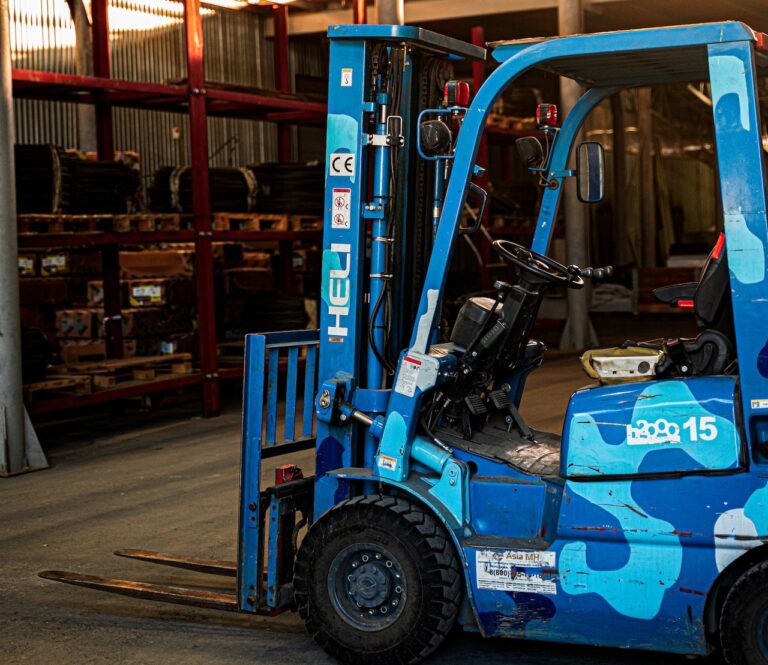 OSHA forklift certification – Due to the necessity to adjust for inflation, OSHA recently released a memo, announcing an increase in penalties for committing OSHA forklift certification violations. As of January 15, 2023, penalties are as follows: 
Serious violations can cost a business up to $15,625 per violation (up from $14,502)!

Failure to abate violations can cost a business up to $15,625 per day beyond the abatement date (up from $14,502)! AND…

Willful or repeated violations can COST a business up to $156,259 per violation (up from $145,027)!
Under section 1910.178 of OSHA's Occupational Safety and Health Standards, forklift operators are required to receive forklift operator training and earn a valid forklift operations certificate. Those who are not trained and/or holding a valid forklift certificate, are in violation of section 1910.178.
Although OSHA doesn't issue forklift certifications themselves, forklift training and OSHA forklift certification can be obtained through knowledgable, trained, and experienced forklift trainers, such as our trainers at American Forklift Training Centers, INC. 
Our trainers offer OSHA's required formal and practical training, as well as conduct evaluations that test the forklift operator's competence. Formal training consists of lectures, discussions, interactive computer learning, watching videos, and/or reading written materials. Practical training consists of demonstrations performed by the trainer and hands-on exercises performed by the training forklift operator.
That said, we truly try to cater our forklift training for you – so you can learn at your pace, enjoy the process, and leave knowledgable, skilled, and confident in forklift operations – whether you're new to the field or quite experienced and looking to renew.
Other types of violations to note include:
Forklift Operation Violations:




Allowing unauthorized personnel to ride on the forklift.

Driving the forklift up to one standing in front of a bench or other fixed object.

When a forklift is left unattended, failing to fully lower the load engaging, neutralizing the controls, shutting off power, setting brakes, and blocking wheels if parked on an incline.

Traveling Violations:




Failing to observe authorized plant speed limits and traffic regulations.

Failing to maintain a safe distance of approximately three forklift lengths from the forklift ahead.

 

Failing to keep the forklift under control.

 

Passing other forklifts traveling in the same direction at intersections, blind spots, or other dangerous locations.

 

Failing to slow down and sound the horn at cross aisles and other locations where vision is obstructed. Note, if the forklift's load being carried obstructs forward views, the forklift operator shall be required to travel with the load trailing.

Stunt driving and horseplaying.

Failing to slow down to a safe speed while negotiating turns.

Loading Violations




Handling unstable or unsafely arranged loads.

 

Handling loads outside the rated capacity of the forklift.

 

Not utilizing extreme care when tilting a load forward or backwards.

Maintenance of a Forklift: Continuing

 

to operate a forklift after it has been discovered to need repairs or is found to be unsafe – instead of taking it out of service until it has been restored to safe operating conditions.

 
The above are just a few requirements set forth by OSHA under 1910.178 . 
To learn more  about 1910.178, forklift training, and OSHA forklift certification – Contact Us Today!