Los Angeles Forklift – Generally speaking, there is no "one size fits all" forklift. Think about it, warehouses come in different sizes. Some have narrow aisles, requiring tight maneuvering. Others have deeper racks, requiring reach capabilities. Some spaces are outside, whereas others are inside. Accordingly, there are forklifts designed to maneuver around tighter spaces, handle larger loads, reach higher racks, and with different speed capabilities for those Friday afternoon forklift races. We are kidding about the last one.
Since we work with many Los Angeles companies and agencies to help you with job assistance, we know what hiring managers look for when seeking forklift operators. Companies want drivers trained and certified in a variety of forklifts who can efficiently handle the company's day to day operations.
And we are proud to say that American Forklift Certification out of Los Angeles County has the forklifts, experience, and ability to train you, as we did Daniel here, on the different types of forklifts available.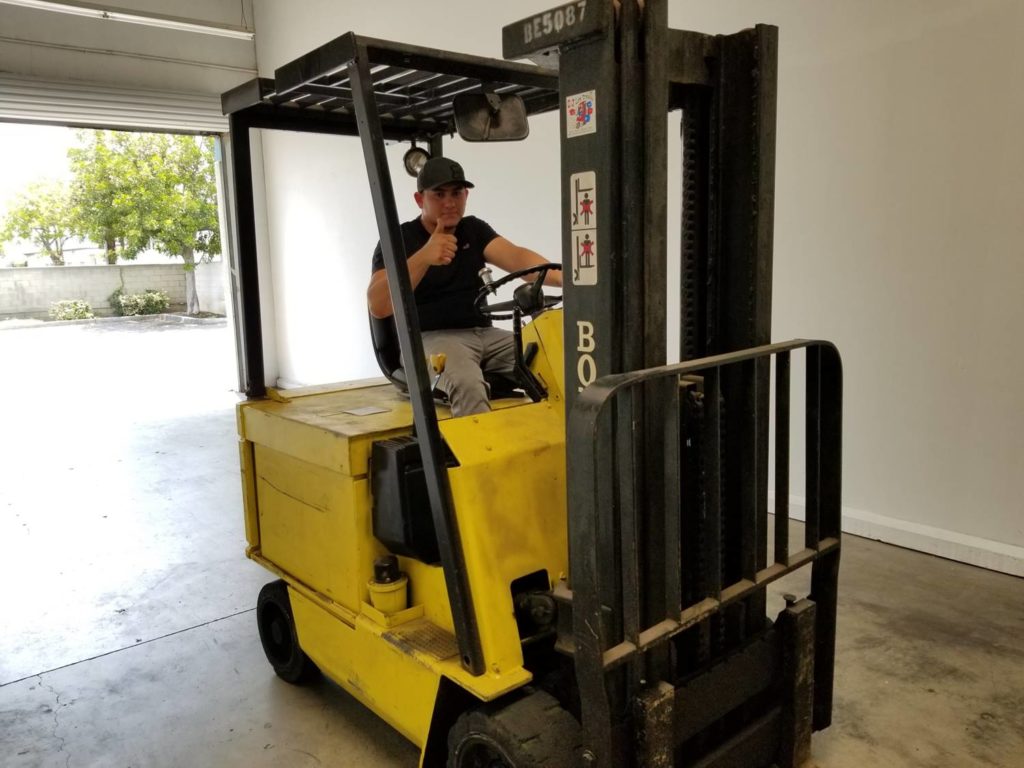 With our student's convenience in mind, Daniel was trained recently on a Saturday as he couldn't miss work during the week. We trained him on sit down, stand up, and reach, as well as later he will be trained on the cherry picker.
Giving us a 5 star review, Daniel describes the training as, "It is a good place to teach yourself how to handle all kinds of forklift. I recommend them. Time goes fast and you learn well."
-Daniel A.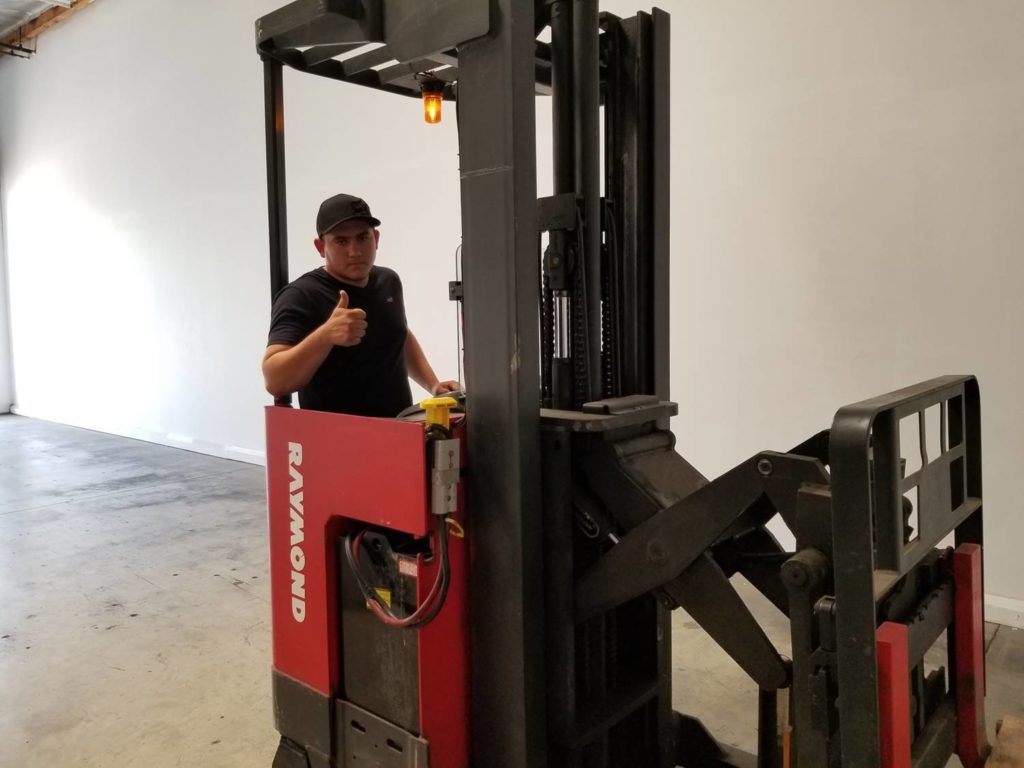 Driving a forklift is a lot like driving a car. But, it also requires accounting for rear-end swings, slowing down when turning, and keeping your loads pointed up whenever you are negotiating grades, ramps, and inclines to avoid spills or tip overs. Additionally, you should avoid lifting or lowering your forks when driving and handling loads and be cautious and aware of the increased blind spots.
That said, we don't want to scare you into thinking that learning how to operate a forklift is impossible. In fact, one thing our program is known for is its simplicity and fun atmosphere to help you quickly and confidently learn how to operate these vehicles.
"So what are all these forklifts," you ask???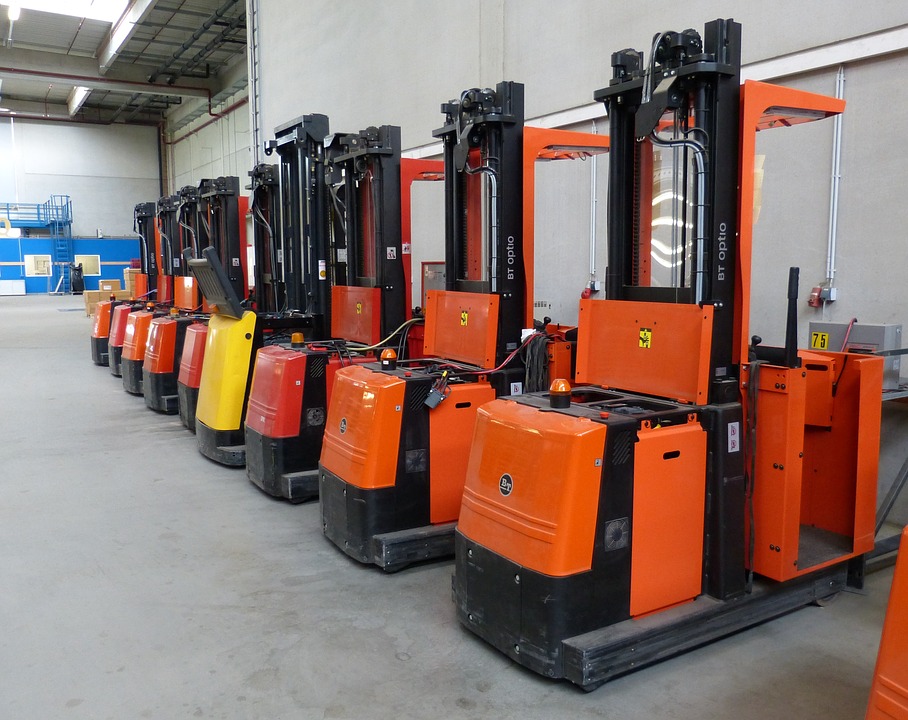 As mentioned, Daniel was taught the sit down forklift. The sit down forklift is known for its comfort and is suitable for larger spaces and maneuvering. While sitting down, operators are able to see their load at all positions while they lift or lower it and/or move forward or reverse.
On the other hand, while the sit down forklift requires the operator to typically sit forward and twist their back and look over their shoulder when reversing, the standup forklift allows the operator to turn his entire body and subsequently increase his range of visibility regardless of the direction the forklift is moving. The standup forklift is also good for close quarter maneuvering and is recommended to keep drivers more alert as they can't sit.
Reach forklifts, on the other hand, are used in narrow aisle applications and are capable of reaching deeper into the racks. These are particularly common in smaller warehouses that require taller and narrower aisles to save space.
The cherry picker is a forklift with a railed platform (basket crane) allowing to raise and lower people to select items from elevated heights.
There are a multitude of forklifts, but all beneficial in their own way.
We helped Daniel become certified in the various forklifts available and we can help you too! To learn more about Los Angeles forklift training and certification, please contact us today.
(323) 620-7000