Los Angeles Forklift Training – We are overwhelmed in joy to constantly see and hear the incredible reviews left by our students!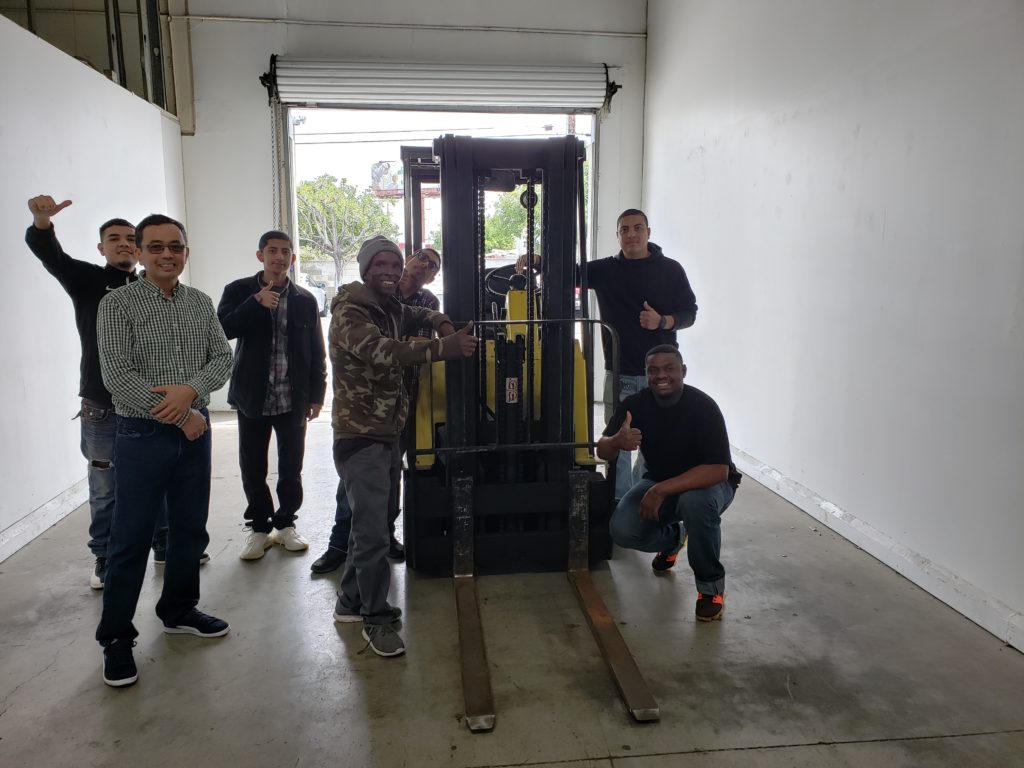 "Excellent place to obtain your Forklift Certs,
Jay the instructor was very informative and knowledgeable, the experience was straightforward with no added pressure. Considerate to those who may not be fast learners, time is definitely not an issue. Overall my experience was a great one and I would definitely recommend this spot for anyone who is looking to become Certified."

–Steven C.

"Jay's methods of teaching are extremely helpful when coming in with no experience. He makes the class a warm and welcoming environment with the right amount of humor. I came in on a busy day and Jay went above and beyond to make sure we were comfortable on the equipment."

–Cameron T.

"I walked in with no experience, and walked out fully trained and licensed. The training video was straightforward, focusing on safety and efficiency. The Forklift training/practice was overseen by a professional instructor. He was patient with me, continuously encouraging and correcting mistakes made by ametuer thumbs. I recommend anyone interested in a forklift license and training to do so here."

-R.V.
Thank you to everyone who has helped our Los Angeles Forklift Training School expand to who we are today – A sought after, forklift training center, tailored to our students.
You see, at American Forklift Training Centers, INC., our focus is you – our student. Here, in addition to training students on forklift operations, safety, workplace hazards, driving, maneuvering, stacking, and more…we like to focus on the areas our individual students struggle with to help them accordingly.
We know learning in a class setting is one thing, but practicing in the real world is another. Whether it's during an interview or on the job, it can be overwhelming to be let loose and have to fulfill your job requirements.
That's why we make sure our students leave certified with the confidence of knowing how to fulfill their duties. With our 15+ years of experience, we know what it takes to learn and enjoy a class. We know students want to be certified, but they also want to learn. To achieve this, we like to keep things as practical and simple as possible, all the while offering a comprehensive course explaining what you need to know while practicing as a forklift operator.
And we get it, if this is new to you, you may be nervous? Maybe overwhelmed? Perhaps confused? No worries. We are known for our patience. In fact, we like to cater and nurture our students so we can watch them grow professionally.
For instance, if your nerves get a hold of you as you try to absorb new material or partake in hands-on experience with the actual forklifts, we know it can shut down your brain and make it difficult to function. To overcome this, we take our students outside for a breath of fresh air and a moment of mindfulness, where they can be at ease and see what we see in them – the potential to become an incredible forklift operator. More often than not, such students may be overthinking. That's why we like to consider ourselves not only as their certifying agency, but also their teacher and mentor, guiding them to realizing that they've got this.
Again, we've been teaching for 15+ years and have seen it all. Some are doubtful in their ability to learn this new skill and tool. Some are fearful of operating such oversized machinery. Others are scared of breaking things. But you know what?
Lao Tzu once said, "There is no illusion greater than fear." In other words, fear is just a state of mind and your pursuit is to overcome your fears and lack of confidence. Uncover why you truly enrolled to earn your forklift certification. Take a look and identify what marker this course places on your road map in life and how it guides you closer to your passion and purpose. Realize this and you'll find a way to naturally overcome any fears or excuses hindering your ability to move forward.
Additionally, our Los Angeles Forklift Training center is designed as a safe and encouraging environment for you to learn. Our classes are set to offer you hands-on experience based on what you'll be doing on the actual job so you'll leave confident to perform. We'll show you what and what not to do, giving you the opportunity to make mistakes during class as we're a place to learn. Mistakes happen and sometimes those are the best lessons to learn from.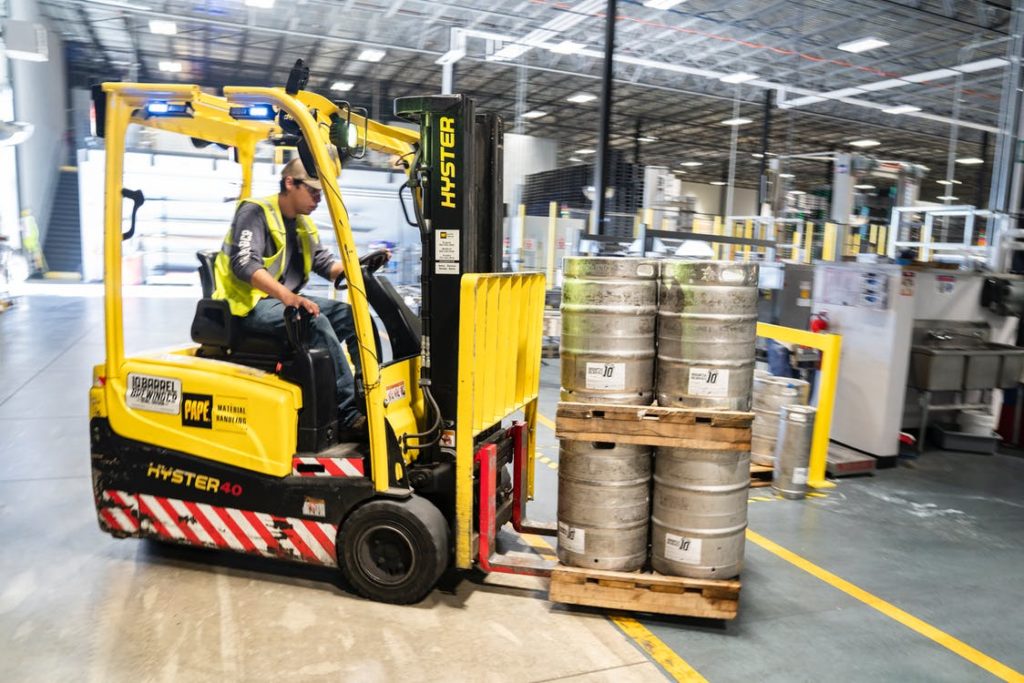 On a similar note, as you've probably heard us mention before, we offer our graduates job assistance by forwarding their information to over 200 agencies, bringing opportunities to them. In the process, however, we noticed that some students struggle with interviews.
Looking to see why, particularly since our students graduate with the knowledge and skills needed to obtain a forklift position, we realized it mainly had to do with confidence. Many are shy, quiet, and/or nervous, and therefore unable to sell and demonstrate their skills and knowledge during the interview. For such graduates, we've taken it upon ourselves to help encourage and boost their confidence, given how one's confidence plays a major role in the outcome of an interview.
For instance, we had a student who we knew had the experience and knowledge for a forklift job, but he continued to have difficulty keeping and landing a new position. He was interviewing for months, but no luck. Speaking to him, we realized that our graduate lacked confidence in himself. He was afraid of damaging the machinery, products, and surrounding elements. After speaking to him, we coached him on how to overcome his fears and begin believing in himself. Long story short, after he started demonstrating his confidence, he called us back, thanking us. He validated that we had targeted his problem, and upon overcoming it, he was able to immediately get a new job. Following-up with him, he has kept this position and is now working happily ever after.
You see, we're hoping we can demonstrate to you that we are more than just a Los Angeles Forklift Training center. We are more than your go-to source for obtaining your forklift certification. We want to be your mentor, your guide, your answer to success. When we say we care about our students, we truly mean it. That's why, here at American Forklift Training Centers, INC. we offer a custom experience tailored to each of our students! To learn more, please contact us today. (323) 620-7000