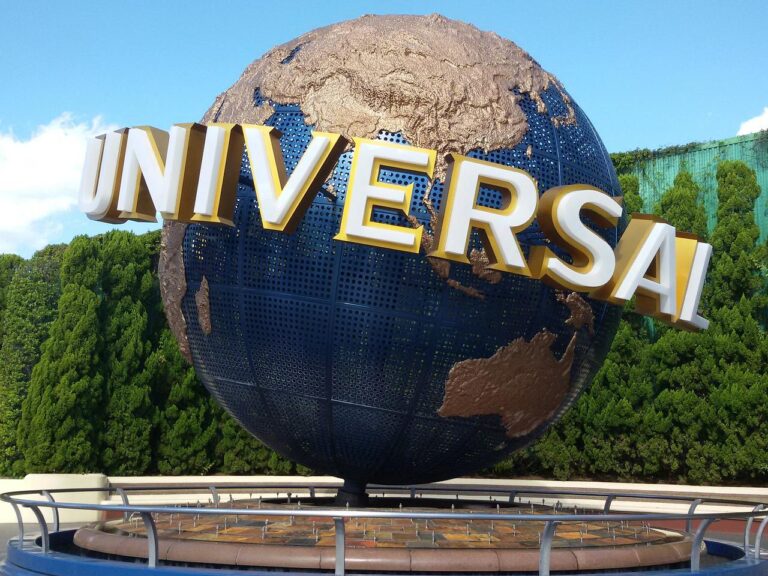 When you think of Universal City Studios, you think of entertainment, excitement, and magic. From movies and television shows, to theme parks and more, Universal City Studios is a symbol of creativity and exhilaration – where imaginations come to life. For many, a career at Universal City Studios would be a dream come true. The company not only offers great opportunities and benefits / perks, but their high energy, inspiring, and memorable atmosphere is above par. Furthermore, with great opportunities for growth offered within, landing a job at Universal City Studios is highly sought – but not the easiest to achieve, as competition is high. 
Accordingly, when we discovered our student, Daniel, landed a job with Universal City Studios after taking forklift training and earning a  forklift certificate from us at American Forklift Training Centers, Inc., we couldn't be happier. 
As Daniel explained, "Jay is amazing! He was able to teach me some awesome tricks and in depth knowledge how forklifts operate. With the certification, I was able to secure a job at Universal City Studios! Thank you so much for your amazing class and service." 
Daniel, we at American Forklift Training Centers, Inc. want to congratulate you on your accomplishment and reiterate that we are happy and always here to be of service.
Our forklift school has a key focus, and that is on you – our students and our clients. In other words, not only do we want our students to leave their training confident that they are competent in their new skills, but we want to help you be more marketable for a job. 
Our hands-on forklift training goes over various topics, including:
Safety regulations to reduce workplace accidents, injuries, and deaths
Hands-on operation and training
Inspection and maintenance
Engine and motor operation, control, and instrumentation
Loading and unloading
Steering and maneuvering
Stacking and tiering
Tractor trailer loading and unloading
AND MORE
Knowing competition may be high, we truly try to cater our training to you, so you can learn at your pace, enjoy the process, and leave knowledgable, skilled, and confident in forklift operations – whether you're new to the field or quite experienced, but were looking to renew your certificate. 
It's great to hear that Daniel was able to use the awesome tricks and knowledge he acquired from American Forklift Training Centers, Inc. to land a wonderful job at a great company. 
Daniel, this is just the first step. You have just opened the door to many more opportunities waiting ahead!
As always, if you've been thinking of getting trained in forklift operations and earning your certification, please don't hesitate to Contact Us Today. As a reminder, we also do provide job assistance. Whether you're looking for a new job, wish to make more money, or seeking a position closer to home – we can help. We have partnered up with hundreds of SoCal agencies and upon receiving your forklift certification or renewing with us, we will send your information to the companies and agencies hiring in your sought area.