Outdoor Forklifts – Over the years, we have talked a lot about forklifts primarily being used for lifting heavy materials off of shelves and/or moving loads in and out of shipping trucks. We have discussed the many benefits of working in a warehouse setting and the lucrative opportunities available to those working in the warehouse industry.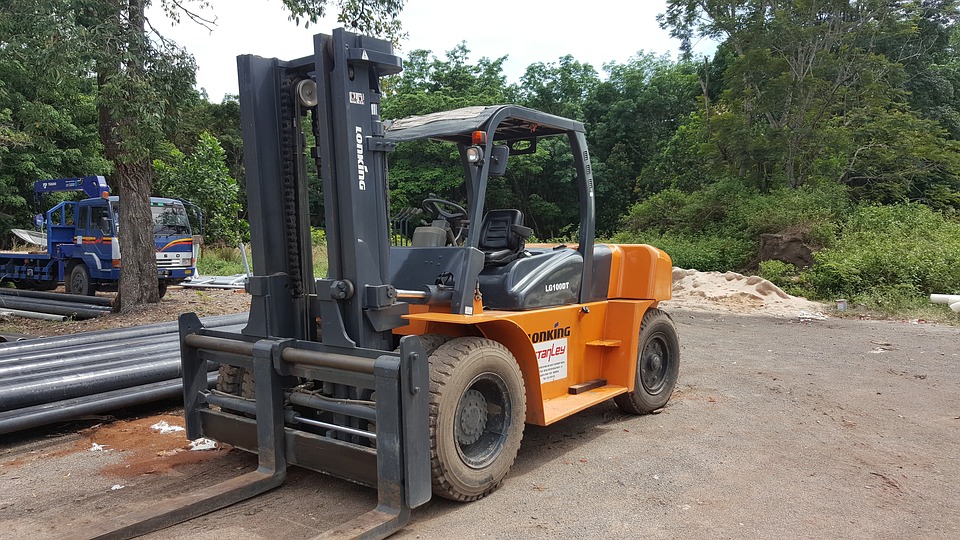 However, did you know that forklifts are heavily used outdoors as well? Living in sunny Southern California, where the weather is beautiful any season of the year, as a forklift operator, you have the opportunity to not only bring value to your company and subsequently you and your family, but you have the opportunity to work outdoors in the fresh air, under the California sunshine.
Outdoor forklifts are needed for various reasons and offer many opportunities. As an outdoor forklift operator, you can work in shipping ports, outdoor garden centers, junk yards, recycling yards, construction sites, outdoor storage yards, and more.
For example, forty minutes from Commerce is the Port of Long Beach. The Port of Long Beach comprises one-third of all containers in California ports and a quarter of all ports in the West Coast. In fact, approximately one out of every five containers moving through the United States is moved through the Port of Long Beach – thus creating numerous job opportunities for forklift operators.
Additionally, great opportunities are being created at construction sites, given that the construction industry is booming due to the growing and strengthening residential market. One report further found that one of the highest earning construction firms in the United States is headquartered in California – Bechtel.
Furthermore, job opportunities are in demand in the gardening industry! Garden Center Magazine, recently reported: "U.S. gardening grew 6% in 2018 and reached $40 billion as an industry. By 2023, gardening is expected to reach $49.3 billion, which calls for more labor."
With such opportunities, one may wonder what makes outdoor forklifts different? Well, generally, outdoor forklifts have special tires designed to lift materials in outdoor conditions. For instance, as a forklift operator working in a construction site, you may find yourself working on rougher terrain, compared to what you may experience in an indoor setting. At construction sites, you may also find yourself working with forklifts designed to seamlessly lift heavy materials and/or loads horizontally and vertically. You may find yourself navigating over uneven terrains, thus requiring forklifts capable to handle bumps and remain balanced as you travel up and down slopes. Outdoor forklifts may also require the capability of lifting crates into shipping containers, disposing of waste, or moving heavy materials to higher storage.
In short, there are a host of forklifts and outdoor markets available, and at American Forklift Center, Inc., we can train and certify you to confidently, properly, and safely operate an outdoor forklift.  Moreover, we've partnered up with hundreds of So Cal agencies and upon receiving your certification or renewing with us, we will send your information to the companies and agencies hiring in your sought area – helping you land an outdoor (or indoor) forklift operator job opportunity.
To learn more, please contact us today! 323-620-7000