Logistics Manager – Forklift jobs are not only great careers, but they are gateway jobs – allowing forklift operators to grow into six figure, managerial positions with some strategic career planning, hard work, and confidence to take advantage of the great opportunities that come along the way.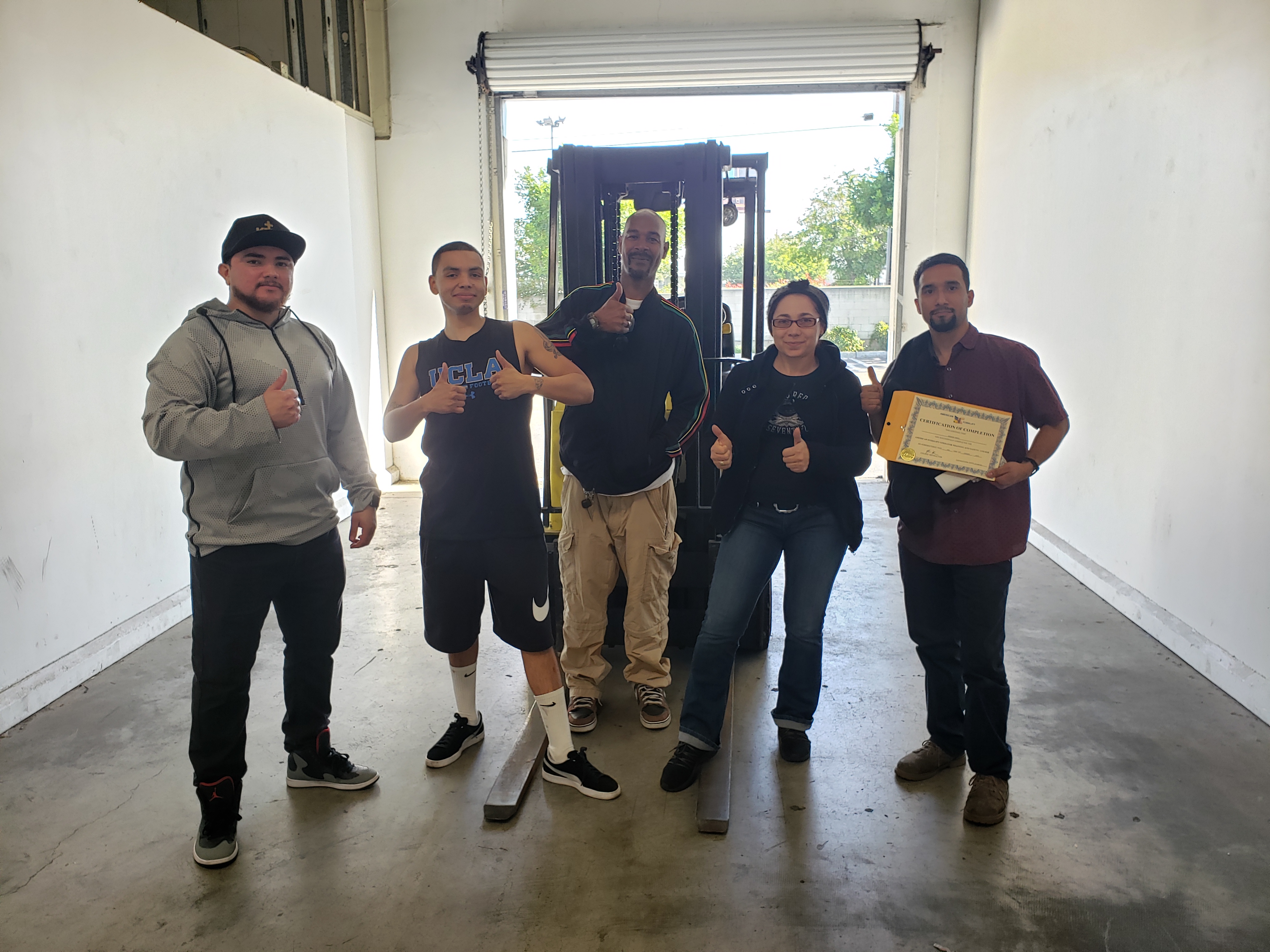 As described in previous blogs, forklift operators play a valuable role for their employer, as they handle such tasks as receiving, storing, and transporting products, materials, and inventory. Forklift operators not only have to ensure that they and their surroundings are kept safe while navigating around with heavy forklifts, but they must strive to keep the products and equipment safe while working efficiently.
As a gateway job, forklift operators can move onto such career paths as a logistics manager, shipping/receiving supervisor, warehouse supervisor, warehouse manager, distribution manager, operations manager, and more.
For purposes of this blog, however, we are going to look at how a forklift operator can advance into a logistics manager position.
If you're not familiar, a logistics manager is the individual responsible for overseeing the purchasing and distribution of products in a supply chain, the operations of the job site, the management of inventory and material handling, as well as the coordination of various elements in the entire process.
From creating and implementing operational strategies, plans, and procedures, to supervising employees, maintaining workplace safety, and addressing customer complaints – logistics managers are a major asset in ensuring that all supply chain processes are operating smoothly.
Accordingly, the median salary of a logistics manager is nearly six figures!
If you are considering into transitioning from a forklift operator into a logistics manager, here are a five skills to build and present to help you land a logistics manager job.
1) An ability to work under pressure – similar to a forklift operator, a logistics manager will be assigned to various tasks and can deal with  different issues on a daily basis. At any time, an unexpected matter can arise and a logistics manager must be able to be proactive, step-up, calm, work under pressure, and get the job done.
2) Excellent organizational skills. From making sure procedures are running smoothly and efficiently, to handling various tasks and elements, a logistics manager must be organized to prevent confusion and chaos.
3) Great time management skills (i.e. via arriving at least 15 minutes prior to the start of your shift and quickly, safely, and efficiently completing your assigned tasks).
4) As a leader, a logistics manager should be creative, confident, and able to think outside of the box, given that they will have to apply reasoning and logical thinking in their efforts in solving problems, getting things done quickly, business planning, implementing process improvements, overseeing supply chain management, scheduling, etc…
5) Demonstrate that you're the type of leader who others can trust and be inspired to follow. In other words, you should be charismatic, friendly, empowering, trustworthy, and competent. Additionally, you should demonstrate that you are a team player – one who can cultivate, motivate, and lead a team to success and productivity.
There you have it. A logistics manager is a highly crucial and rewarding role that you can grow into. However, the first step is to become and demonstrate that you are a great forklift operator. Therefore, at American Forklift Training Centers, INC. we want to help you achieve such success by first offering you the knowledge and skills to be an incredible forklift operator!