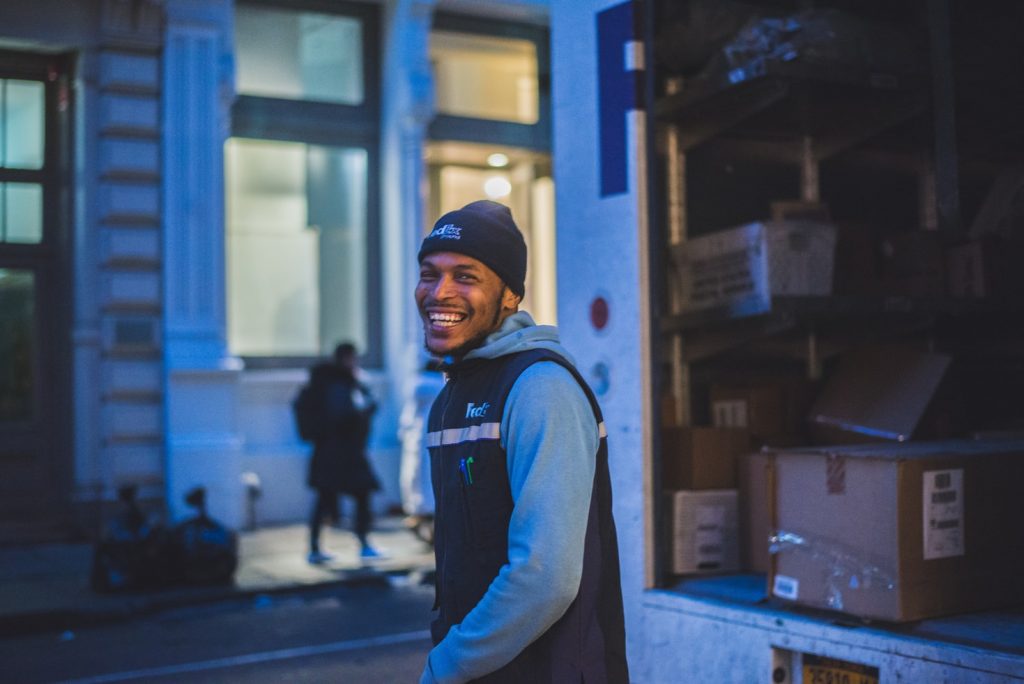 American Forklift Training Centers, INC. brings 15+ years of onsite forklift certification, providing employers comprehensive, OSHA compliant, forklift training – where your employees will learn how to operate forklifts safely, properly, and efficiently.
Our training consists of serving your employees with formal instructions, practical demonstrations, hands-on training, and an evaluation of their performance to ensure they are competent and capable of operating a forklift properly and safely. We will also remind them of common mistakes forklift operators make and bad habits to break.
Topics covered include, but are not limited to: 
Forklift operating instructions, limitations, warnings, and precautions

Where the equipment controls and instrumentation are located, what they do, and how they work

Engine & motor operations

Steering and maneuvering

Visibility

 

Fork and attachment adaptation, operation, and use limitations

Forklift rated capacity

Stability

Inspection and maintenance

Refueling and/or charging the batteries

Surface conditions where the vehicle will be operated

Composition of loads to be carried and load stability

Load manipulation, stacking, and unstacking

How to operate in areas with pedestrian traffic

How to operate down narrow aisles and other restricted places

 

How to operate a forklift under hazardous environmental conditions that could affect safe operations, such as hazardous (classified) locations and closed environments with insufficient ventilation that could cause a buildup of carbon monoxide or diesel exhaust

Ramps and other sloped surfaces that could affect a vehicle's stability
Additionally, we offer onsite refresher training, recommended for situations where a forklift operator has been observed operating equipment unsafely, been involved in an accident or near-miss incident, has been assigned to operate a different type of truck, or a workplace condition has changed in a manner that could affect the operator's ability to operate the forklift safely.
Moreover, onsite forklift certification offers such benefits as: 
Prevents fines, given that OSHA requires forklift operators to undergo compliant training and certification
Under code 29 CFR 1910.178 of the Occupational Safety and Health Administration ("OSHA"), employers are required to ensure that each of their forklift operators are competent to operate a powered industrial truck safely, as demonstrated by the successful completion of a training program and evaluation. Training must be conducted under the direct supervision of an instructor with knowledge, training, and experience to train operators and evaluate their competence. Furthermore, training shall consist of a combination of formal instruction (e.g., lecture, discussion, interactive computer learning, video tape, written material), practical training, and evaluation of the operator's performance in the workplace. 
As mentioned above, we will bring our training program to you, providing your employees with formal instruction, practical training, and an evaluation. Not only will this establish they're properly trained to competently, safely, and productively operate a forklift, but it'll protect you from receiving fines – as OSHA penalizes companies that have allowed employees to operate a forklift without holding a valid forklift certification. These are expensive fines (and increasing annually):
Serious violations can cost you $13,653 per violation!
Failure to abate violations can cost you $13,653 per day beyond the abatement date.
AND…willful or repeated violations can COST you $136,532 per violation! (That's right, six figures!)
Source.
2) Save you money
Onsite forklift certification can save your company money in various ways, including saving you money on insurance AND  reducing equipment preventative maintenance costs, limiting unnecessary maintenance expenses, and lowering chances for hazards, risks, and accidents.
3) Creates more productive and efficient employees
In addition to training and certifying that your forklift operator meets OSHA's standards, trained forklift operators are more confident in their jobs, thus producing more productive and efficient workers capable of finishing more work in less time.  
Also, when you have a team of employees training together, it can create a great opportunity for trainees to begin interacting with personnel, whom they will be working with, thus better acquainting them with company processes and expectations.
To learn more on this topic, please check out our previous blogs and call us today at (323) 620-7000.