Opportunities on the Rise for Forklift Operators & No Experience Necessary! Although the CoronaVirus (COVID-19) has brought many industries and businesses to a screeching halt, it has presented a different story for the forklift industry. Notably, as consumers have become increasingly wary of congregating in public spaces and the CDC has recommended social distancing as much as possible for the protection of the health and safety of all, the pandemic has led to a growth in online shopping, e-commerce, and warehousing and logistics. Accordingly, jobs within the supply chain, such as forklift operators and logisticians, not only have experienced an increase in demand, but experts are predicting 5% growth over the coming years.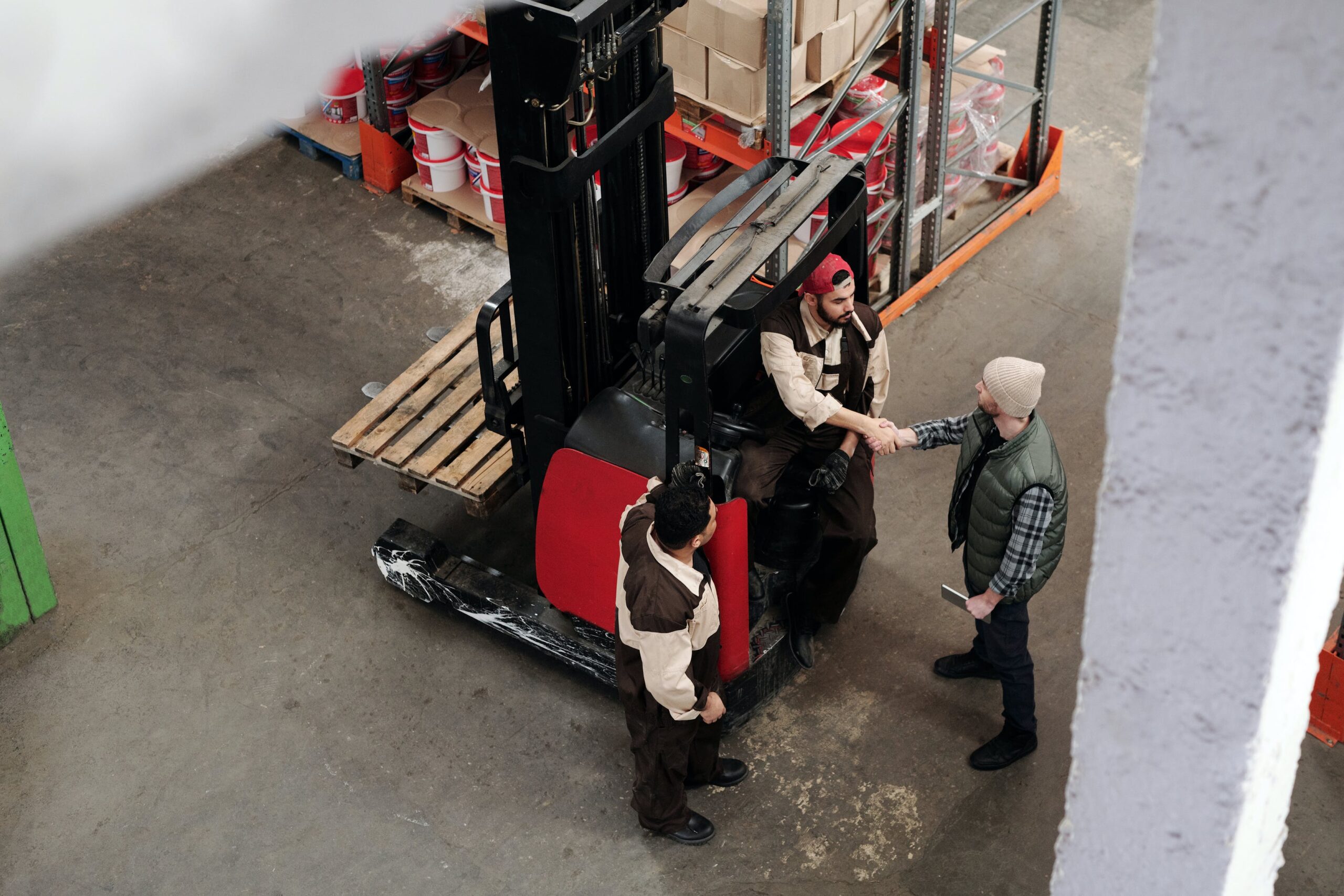 In fact, it's fair to say that due to such demand, we are seeing a rise in employers hiring certified forklift operators with little to no experience. Reason being, with warehouses getting back to business and at a strong pace, there's a great need for workers. However, due to COVID-19, many workers were laid off and for a variety of reasons have not returned to work. Therefore, companies are scrambling to hire as many forklift operators as possible, to fill the gap. In such dire need for forklift operators, warehouses are even willing to hire inexperienced, certified forklift operators!
We are entering a new time. Historically, it was more difficult to find a position with no experience, as competition was tough. However, since many forklift operators were laid off and haven't returned to work, this gap is open and available. It's a race and an opportunity for you to jump into.
For instance, as we follow up with our recent graduates, the consensus is expressing that although skeptical at first as to how quickly they would be able to find a job as a newly certified forklift operator with little to no experience, the reality is that they were hired quite quickly – many of whom obtained a forklift operator offer within twenty four hours post forklift certification.
If you think about it, this manifestation is quite foreseeable. The necessity for forklift operators is there, as forklift operators handle such tasks as receiving, storing, and transporting products, materials, and inventory, in such industries as manufacturing, warehousing, construction, food, and distribution. Therefore, with an increase in online shopping and the like, forklift operators are shedding great light as to how valuable they are for employers, company operations, and of course consumers. Furthermore, with the rise in such needs, companies are requiring more manpower to fulfill demand – thus subsequently opening more opportunities for forklift operators with little to no experience.
In short, if you're looking for a rewarding career that can stand the unprecedented times of a pandemic, becoming a certified forklift operator is it! This is the time to better yourself! This is the time to earn your forklift certification. Moreover, a common question we receive is: How can a forklift operator new to the industry stand out?
Well, there are three things we suggest:
1) Obtain your forklift certification from American Forklift Training Centers, INC., as we have partnered up with hundreds of So Cal agencies and upon receiving your certification [or renewing with us], we will send your information to the companies and agencies hiring in your sought area.
2) There is no one size fits all forklift, therefore, to increase your marketability, earn more than one forklift certification – as you'll be able to operate more than one type of forklift and that is always a winning point for a hiring manager.
3) As you present yourself to hiring managers, be confident, yet humble. Our forklift classes are designed with you in mind – meaning we personalize each teaching to ensure you can confidently and properly operate a forklift. Emphasize your confidence, motivation, and desire to be a valuable member of the potential employer's team.
If you are looking for a job, want to make more money, or seek a job closer to home – we can help you! Contact us at (323) 620-7000 to learn more.