Forklift Opportunities – As the manufacturing sector gains momentum, the demand for forklift operators continues to rise. In fact, the Bureau of Labor Statistics (BLS) reports that the job outlook for forklift operators is great, because projected growth is expected to be faster than the average for all occupations! Reason being, forklift operators play a crucial role in the economy, as they are required to lift, transport, and deliver heavy loads for various industries from one location to another using appropriate forklifts. Indeed, in addition to manufacturing, without forklift operators, most roads, bridges, buildings, airports, pipelines and power plants would not exist.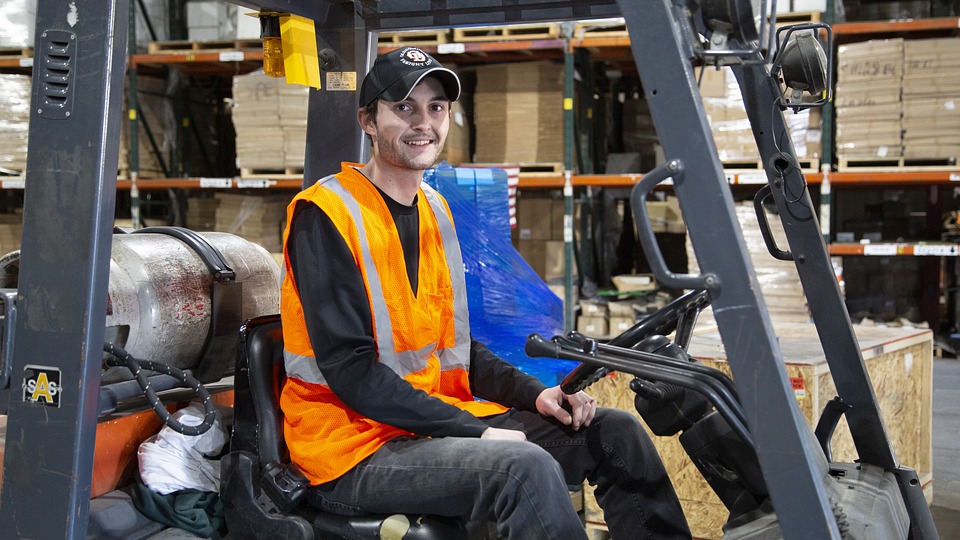 Given their importance and that many forklift operators have or are retiring, we are currently facing a shortage of skilled and certified forklift operators.
That said, although job opportunities are abundant, so is the competition. The question, then is, what is the most efficient way to stand out from the competition and land a great forklift position? To help you, we've offered the five tips below:
1) Contact American Forklift Training Centers, INC. today, to earn your forklift certification! Companies are seeking out well-trained, certified forklift operators because such forklift operators will save them time and resources in having to train and certify forklift new hires themselves. Additionally, a well-trained forklift operator not only ensures that everyone on site is safe and secure, but it'll help the company efficiently and productively conduct business.
2) Pursue your certification in multiple types of forklifts. According to the BLS, there is great value in training and certifying in multiple forklifts: "Spending on infrastructure is expected to increase, resulting in new positions over the next 10 years. Workers who can operate multiple types of equipment should have the best job opportunities."
3) With such opportunities in the horizon, it's fair to ponder how you can take advantage of these opportunities before competing candidates. In other words, with a pool of candidates seeking the same position as you, how do you stand out? Well, that's were our professional job assistance comes into play. As a graduate of American Forklift Training Centers, INC., you can take advantage of our access to industry connections and resources to help you find and grow in your career. Specifically, our corporation has made over 250 partnerships all over Southern California – and upon receiving your certification or renewing with us, we will send your information to the companies and agencies hiring in your sought area!
4) Exude confidence! Our forklift training program is designed to not only certify you in forklift operations, but to also give you the confidence to properly, safely, and efficiently operate the machinery for yours and your company's benefit. Accordingly, when you are meeting with a hiring manager at one of our hiring events and/or are booked for an interview, be confident in your skills. Demonstrate that you have the skills, hands-on experience, technical proficiency, and the appropriate OSHA compliant forklift certification to excel in the job.
5) Lastly, hiring managers are looking for someone who will not only have the knowledge and skills to get the job done, but they're seeking one who would be a good fit for the team and company. Therefore, be yourself in the interview. If you put on a different persona or try to present yourself in a manner that you believe will "please" the hiring manager, you're only doing yourself and the company a disservice. You're being inauthentic and will be unhappy if you're required to maintain a certain façade every day.
In conclusion, the demand for forklift operators is on the rise, however, so is competition. Accordingly, the best way to stand out – is to obtain your forklift certification from American Forklift Training Centers, INC. and take advantage of all the work we've done to get you in front of hiring managers.