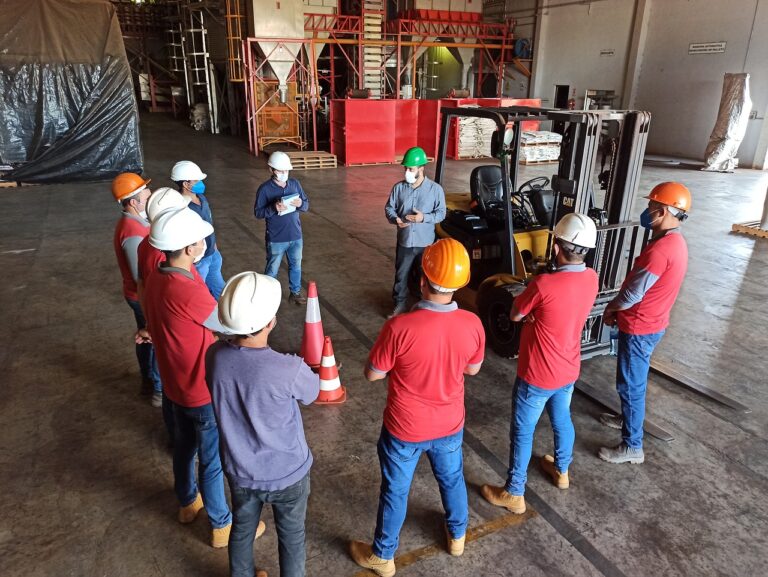 Forklift Classes – Los Angeles' engaging and fun experience!
Do you remember the last time you had to learn something new? Usually, it comes with a learning curve. At times, it can be difficult, confusing, and outright overwhelming. Additionally, If your instructor is dull and boring, finding the motivation to learn and retain the topics covered may be hard.
Our forklift classes, at American Forklift Training Centers, INC., however, don't use traditional teaching methods – as our ultimate goal is to not only help you earn your forklift certification today, but it's to help you professionally grow in the long run. 
Accordingly, as research demonstrates, engaging students during the learning process is the key to achieving optimized learning, focus, and attention. With a student centered approach, students will find themselves more motivated and tuned in, with greater thinking abilities – which our students truly appreciate given the number of topics our OSHA compliant forklift classes cover, including:
Safety regulations for reducing workplace accidents, injuries, and death.
Hands-on operation and training.
Inspection and maintenance.
Engine and motor operation, control, and instrumentation.
Loading and unloading.
Steering and maneuvering.
Stacking and tiering.
Tractor trailer loading and unloading.
And more!
Time after time, our students complete our forklift classes surprised and excited about how much more fun our forklift classes are than expected, and how much more they learned than they thought they would. 
We're happy to see that our efforts aren't going unnoticed, as we truly try to make our classes enjoyable and memorable for our students. 
Why is this so important to us? 
Well, research shows having fun while learning activates cognitive resources, resulting in strengthening and broadening memory networks and increasing focused attention. 
According to the College Teaching Journal, students recall better when the instructor adds amusing commentary and jokes on relevant topics. 
Judy Willis, a Neurologist, states how fun experiences increases a students dopamine, endorphin, and oxygen levels, in turn enhancing the student's learning abilities. 
Moreover, a study by Dale's Cone found, students remember about 10% of what they read and 20% of they hear, BUT they remember 90% of what they do! This is why our hands-on approach to forklift training is crucial for our forklift classes. Our students aren't only given a book to read and videos to watch. Instead, our students get to experience operating a forklift firsthand,  helping them remember more. 
To learn more about our forklift classes, contact us today.  We invite you to experience forklift training like no other – learning in a fun and engaging environment.