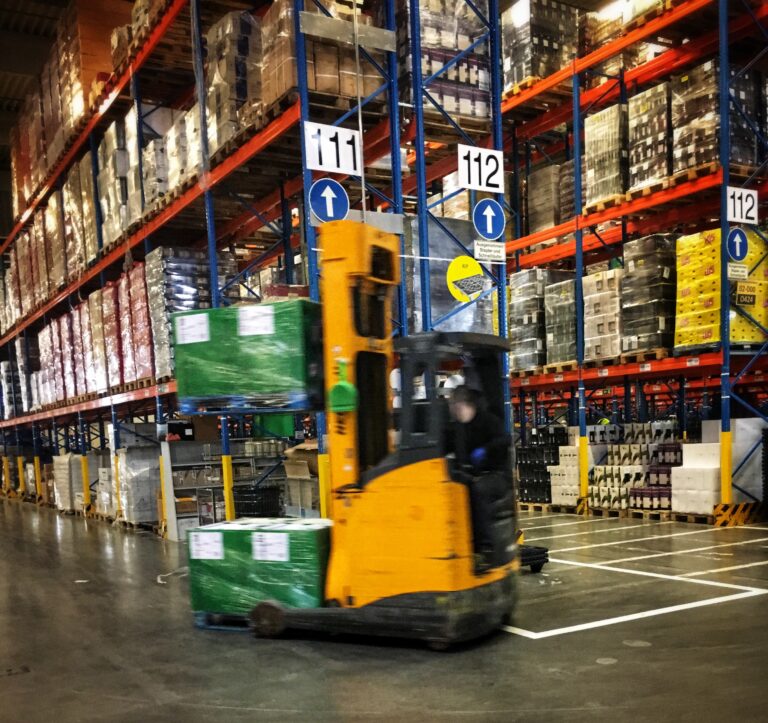 Without a doubt, life has become more expensive for many. Rents are high, food prices are up, and let's not forget gas prices. Living paycheck to paycheck, is an understatement for many.  
Accordingly, you may have been thinking about your career lately. Perhaps questioning how you can further your career. Maybe considering looking for a better career and making more money. Or, with gas prices being super high right now, you may be seeking a job with a shorter commute.
At American Forklift Training Centers, INC., not only do we train you on how to properly operate a forklift, but upon earning your forklift certification, we want to help you find your next job. From sending your information out to hundreds of hiring companies and agencies in your area, to hosting job fairs dedicated to forklift positions, we want to make sure to get you in front of hiring managers. Whether you're looking to start a new career as a forklift operator, looking to work closer to home, or seeking a higher paying position, American Forklift Training Centers, INC. is dedicated to bringing you the opportunities you need.
We're no stranger to success stories. Let's take Robert for instance. 
Robert lived in the Los Angeles area with his wife and three kids but was working in the Inland Empire as a package packer in a warehouse. Living paycheck to paycheck, he was barely making enough to just pay for gas and support his family.
One day, however, while he was at work,  his coworker informed him he was quitting. He explained he had recently gone to American Forklift Training Centers, INC., earned his forklift certification, and now has received multiple job offers to choose from.
This had Robert surprised. Robert began thinking what the future could hold if he did the same thing, earned his forklift certification, and found a job closer to home. Therefore, that afternoon, Robert went home and looked up our school. Intrigued as to how quickly he could earn his forklift certification and more importantly, the possibility of earning more and working closer to home, he was interested in learning more – but wasn't sure if this was too good to be true. Nonetheless, Robert felt like he had to see it for himself.
He signed up for forklift training, but without any experience in forklift operations, he was worried. He felt as though he was going to have a hard time learning a new skill – and that he won't be able to become certified, resulting in loss of time and money. That said, he decided to put his thoughts aside and go for it – and he is so glad that he did.
When Robert arrived to training, he was immediately greeted by kind faces – ready to teach him and make sure he left the training facility as a certified forklift driver, with incredible job opportunities awaiting.
As Robert started his training, he was having a hard time grasping the concepts of how to operate the forklift. Consequently, Robert became stressed and worried. His instructor, though, noticed Robert's struggles and took them into consideration. Subsequently, he slowed down each concept, breaking everything down into further steps, making it easier for Robert to understand.
Upon the completion of his training, Robert had really gotten a grasp of how to properly operate a forklift. Then, upon acquiring his forklift certification, we helped him, by aligning him to local job opportunities. Immediately, to Robert's astonishment, he also landed multiple job offers. 
Robert's brighter future began to unfold. He ended up finding a higher paying job only 10 minutes away from his home with great hours. He has been there for about a year now and he and his family have been doing very well. They could not be any happier.
If you are looking to make a positive change in your life too, take the leap as Robert did. Consider becoming forklift certified with American Forklift Training Centers, INC. To learn more, Contact Us Today!